There eyes are almost completely open now. Only Kitten #1 has yet to fully open her eyes (there almost there though). They're moving around like crazy and are trying to find ways out of the box. I'm going to have to get another box soon since they are going to get out of this one. There also trying to walk, which is very funny to watch since they are so wobbly. They can sit up very well though.
We've decided that the one we're going to keep is Kitten #3. The hubby has decided to name him Boo (I'm not exactly sure why, but oh well...)I showed him to Zorro a few times already, and he LOVES the little guy. The poor kitten ended up getting drooled on since Zorro was trying to clean him, lol.
Anyways, here are the pictures. They are 11 days old now. Sorry for the mess in the background, we're moving this weekend, so the apartment is a mess. The pictures arn't the best since I didn't use the flash either.
Here's Mommy and Boo
Kitten #2- Our little torti and white girl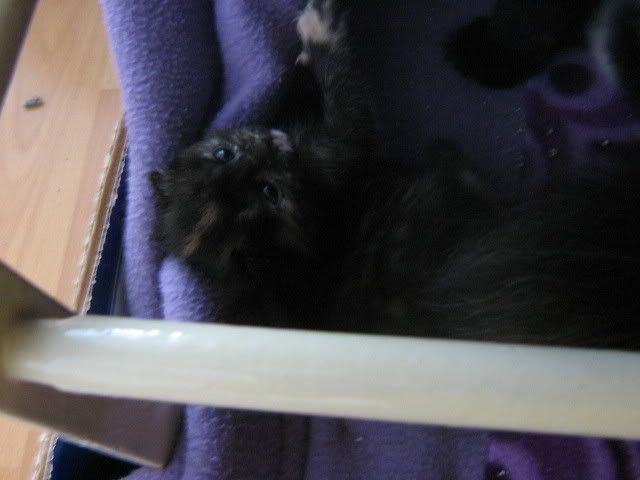 Here's Boo again.
Boo and Kitten #1-she's doing so good now.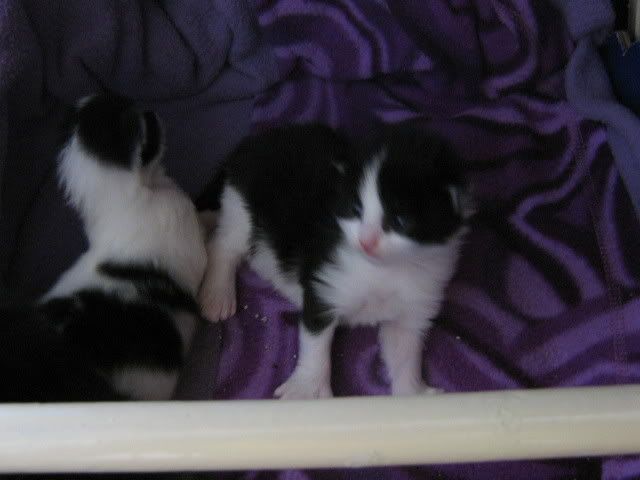 Kitten #2
Kitten #1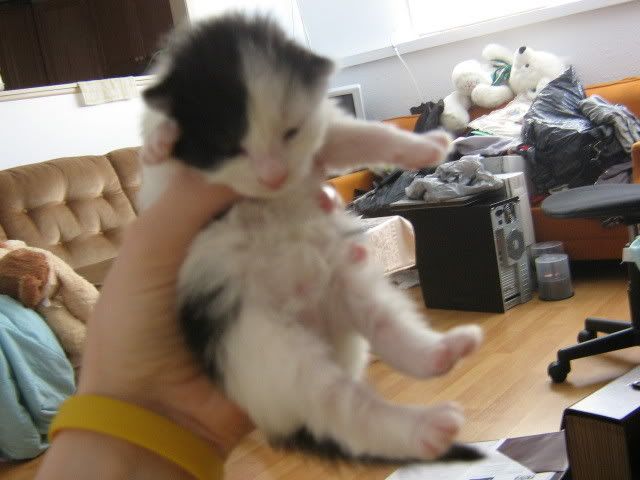 And heres all of them rolling around like crazy.