I'm almost a week late doing this, because life has been hectic with it being kitten season and all. (the rescue went from under 15 kittens to over 35 in a week)
Anyhow.
A year ago on June 20th, I will have had my little Cappy baby for a year. He came to me as a wormy little 12 day old kitten, with 2 of his brothers. Their mom was half feral and had been hit by a car on a busy country road.
He was so fat and dirty.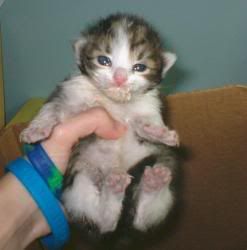 A couple days after..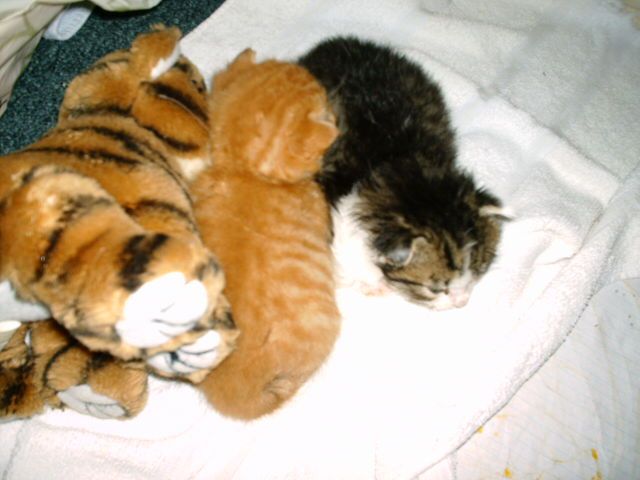 3 weeks old, sleeping on his brother, Macchiatto.
almost 4 weeks old.
Biiiig Yawn!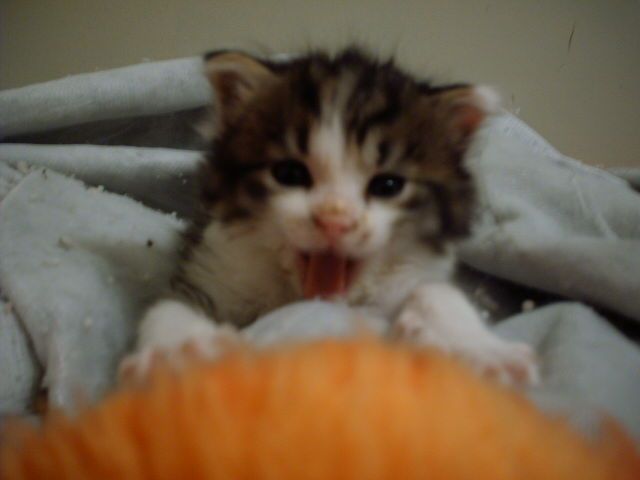 5 weeks old
6 weeks old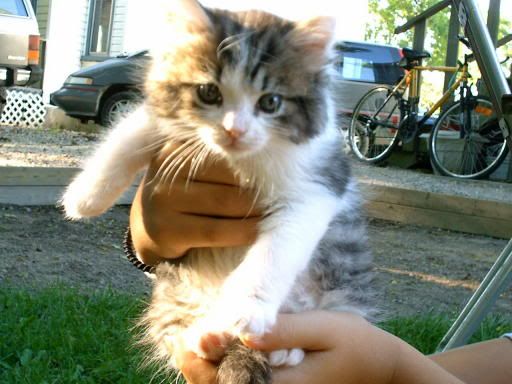 (CONT)