Hi. I've already posted a few times. I've gotten some great feedback so I guess I'll hang out for awhile.
I have 3 cats. Toby and Zara are both DSHs and about 3 years old. Coco is a bengal and is just under 2 years old.
Here are a few pics:
This is Toby being Toby:
This is Zara being Zara: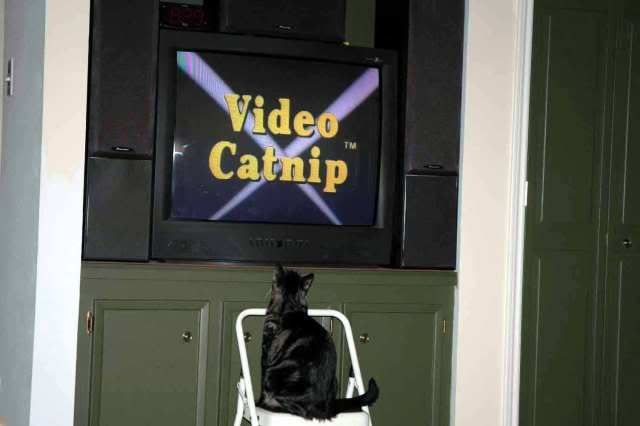 This is Coco playing with Toby: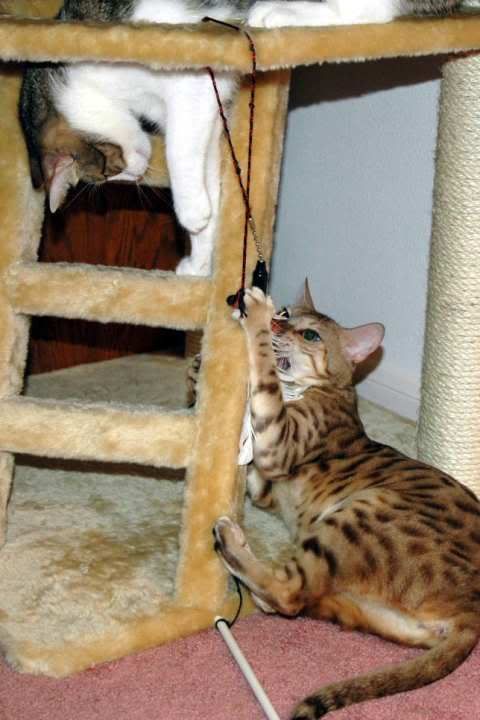 And Coco roaring. Ok, she's yawning but doesn't it look like roaring?
See you in the forums!
Medora