Ok, as you all know, earlier I made a post with a list of freebies and sent alot of people a list of companies to email. Well, I thought it would be fun to start a thread where we could show pics(or just write a list) of all the stuff we get! I have wrote most of the companies many months ago so I'll post a couple pics of the stuff I got that was really good(sorry, I didn't tak pics of everything). Most of the stuff was for dogs, but that's ok.
Also, I just wrote about 10 other companies last week(I think on Thursday or Friday) and so in the next cople days I'll be getting more stuff(yippee)!
Anyways, here's pics of some of the stuff I have gotten:
Zuke's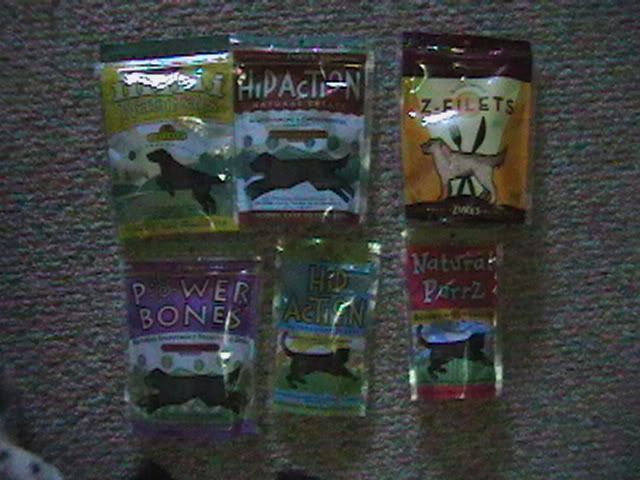 Wellness
Nature's Logic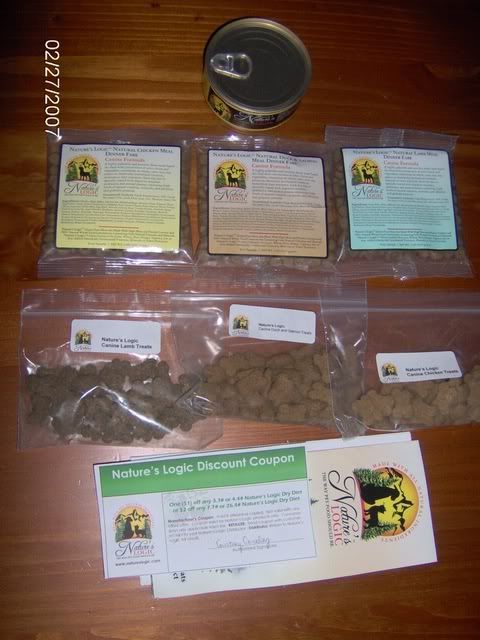 Natural Balance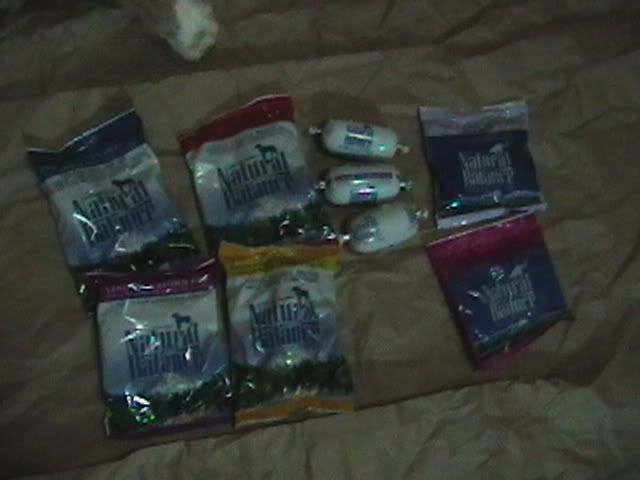 Etta Says!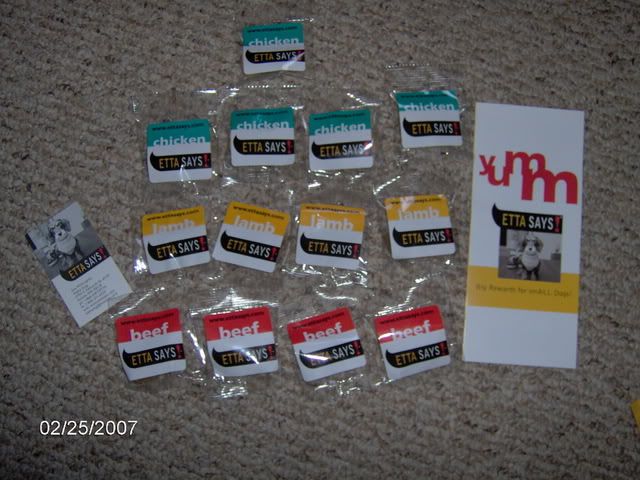 Castor and Pollux
Triumph/Evolve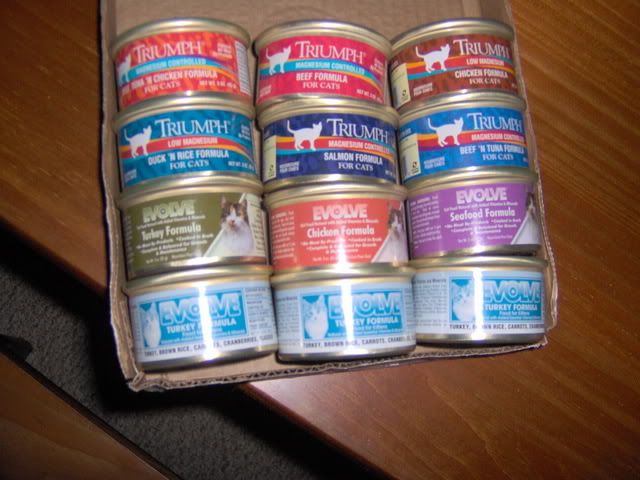 This is just a few of my "samples" I have pics of and I'm sure I'll be updating soon. Post your pics/lists and let us all know what you get.