I'm relatively new here, posted an intro thread, asked a question in the pregnant cat/kittens forum.
Here's some pictures of my 5 week old kitty pair. They're fosters, so I won't be keeping them, but I enjoy the heck outta them while they're here.
They both have a little bit of an eye problem, but it's clearing up slowly but nicely. Poor Waldo couldn't open his one eye 3 days ago. Now it stays "moist" but open.
How "Spitty" got her name: (she was a spittin' fool when I brought her home)
But she's a fur-covered lovebug now. And Very curious about that flashy thingy....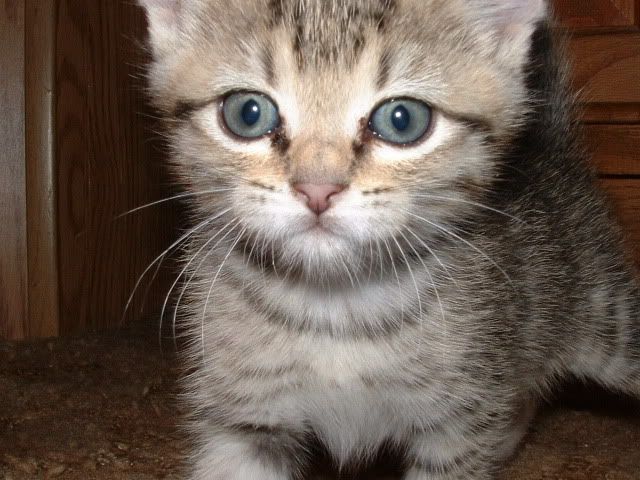 This is her "unamused look"
Kittens are messy eaters, but I swear these two take the cake.....(and smear it all over!)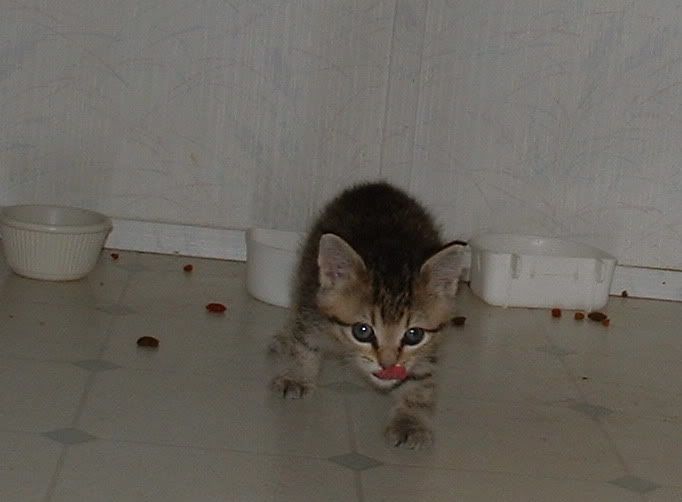 Poor Waldo, so friendly, but he's the runty boy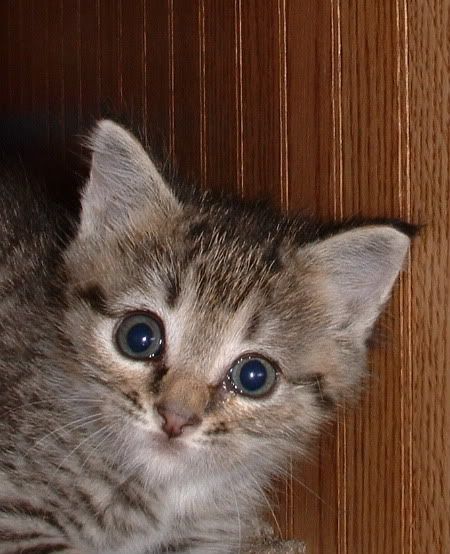 This pic would be so cute if he didn't have eyegoop
Kill the Hand!
Lemme tells you a secwet, bwother.....
MMMmmmm, yummy towel