Today was quite possably the best day of the year for me so far. Not only was it the first day of summer, Happy summer everybody but it was also National Go Skateboarding Day!
My DH and I spent the day in Pacific Beach with about 300 other people all on skateboards. We rode the whole boardwalk, about 3 miles one way, all as a group. It was totaly awsome. It was abeautiful day at the beach and the stoke was high. Sector Nine Skateboards ran the event. They had a poker run, basicly evryone was given a card and had to stop at checkpoints along the way and pick a playing card from a bag to get a hand, I got a pair of nines, I didn't have a winning hand but it was still fun. I got a sunburn and my legs hurt but boy was it ever the best day and a great way to celebrate the first day of summer and the stoke of the board. the whole group had their picture taken for Life Magazine too, keep your eyes out for it.
The crowd at the first check point/ registration table.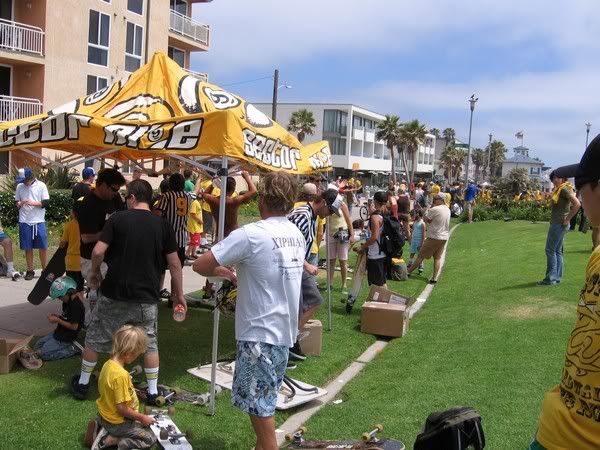 My DH(left), our friend Sleevles(right) and Chris Yandall(middle), the
1975 World Slalom Champion. He's a great guy!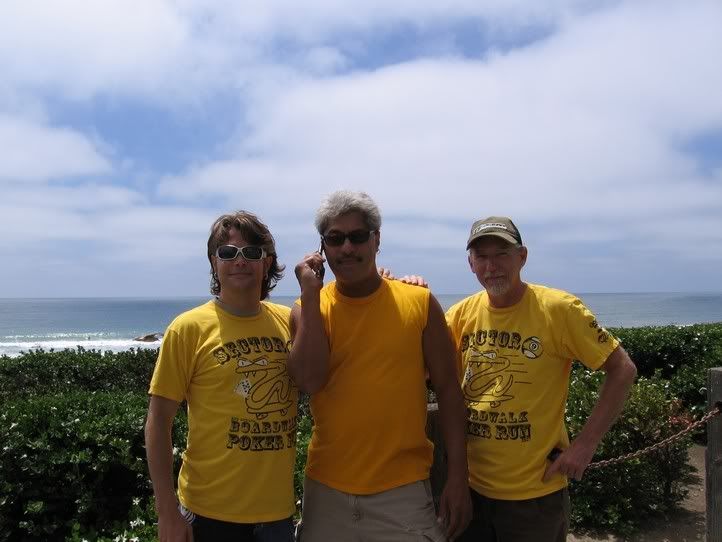 My DH and I before the ride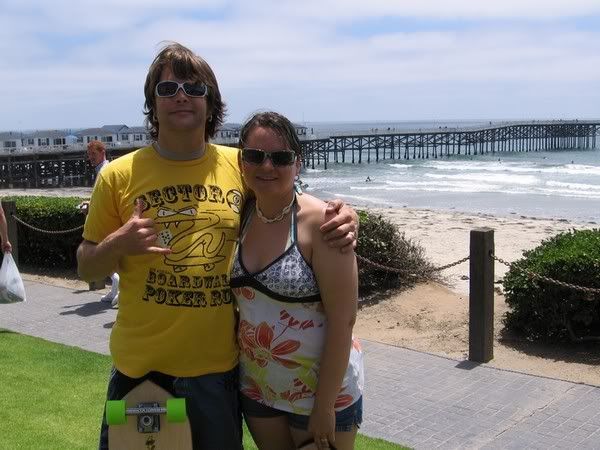 It was such a good day!!!!!!!!!!!!!!!