OK, well I have had a couple people ask to see my wedding pics, and I think I just figured out how to use photobucket. I had a medieval themed wedding in 2005. We dressed up, and encouraged our guests to do so also. We built a "castle" as best we could from some party stuff ordered online. The girls and I came in on horse and carriage and that is the way DH and I left. It was a great night. Hope you enjoy my pics, and good luck to all of those that are planning weddings now. Who says that they have to be traditional??
I really wanted to feel like a princess, my shoes were even clear "glass"!
Hope this isn't too big!!
This is our cake, I'm not sure if you can tell or not, but there is a light inside the castle.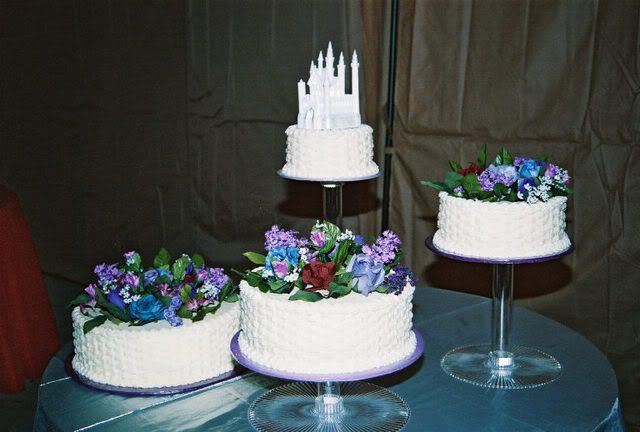 This is my dress. It is traditional with a medieval feel....
My dad's nickname has always been "Wizard" and he was our wizard!
Our thrones with the castle tower in the background. I think there were 5 towers. It was humid, and they started to droop by the end of the night, but OH Well!