Does this count as a cuteness warning?
That's my husband's spare beret that he left on his chair accidentally. Angel curled up right in it!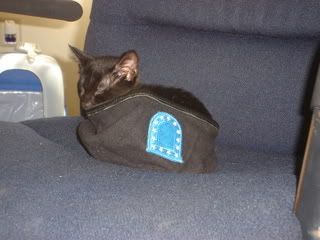 Aw, big brother Tiger woke her up!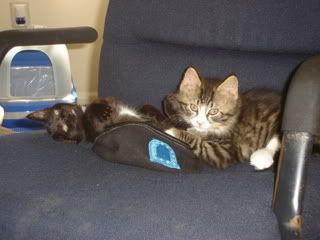 Back to sleep...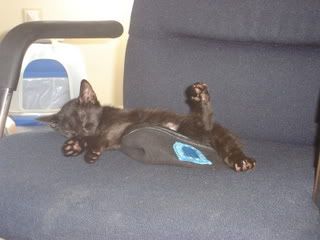 Yes, she went
up
my pant leg to my knee! That felt really weird...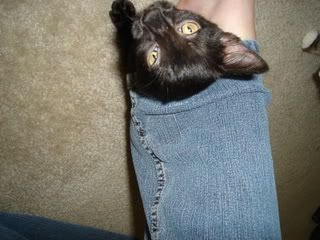 Going
back
up my leg!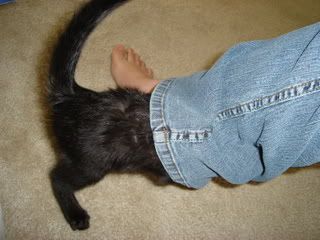 Here she is just a few seconds before sliding off my back because she fell asleep!