I thought that I'd share with you some of the progess we've made with Dr. Claw.
This is the best before picture that I have...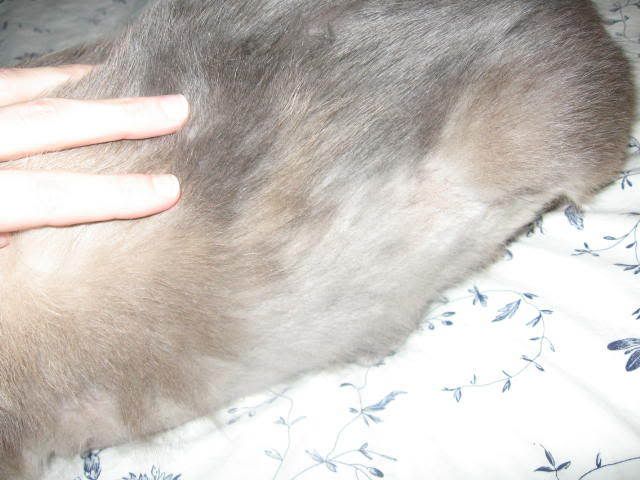 Here you can see where he was biting down to the skin. Don't mind the shirt it was one of many ideas that we tried...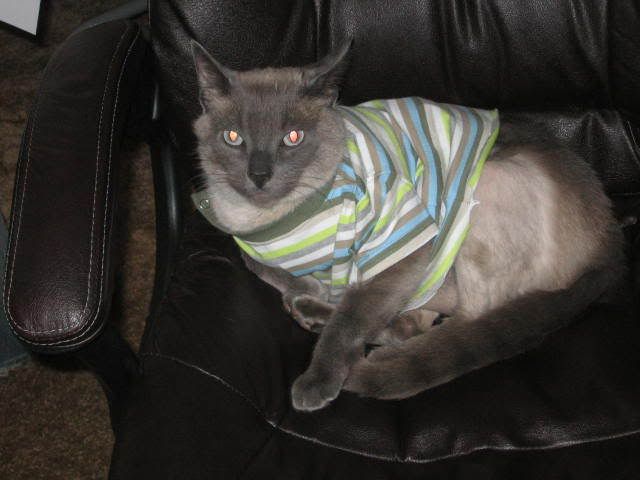 Here we are about two weeks ago...