Anyone else's cat(s) go after the computer? Angel, the black girl, and Tiger, the brownish boy, love to just sit on mine whenever I'm working on it. If I'm not using it, they don't even touch it!
Tiger, shutting down my computer...
How he did it, I don't know!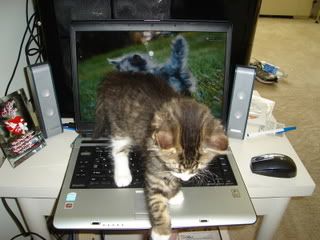 Checking himself out.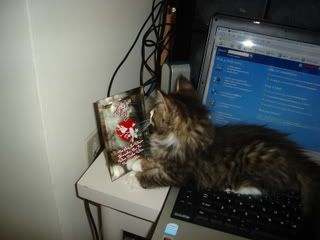 Angel too.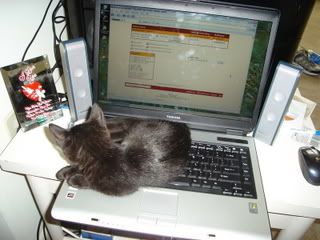 Tiger, trying to catch himself while it was playing a home video.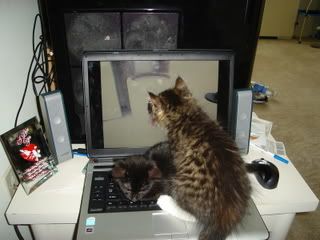 Angel too. She's such a copy cat.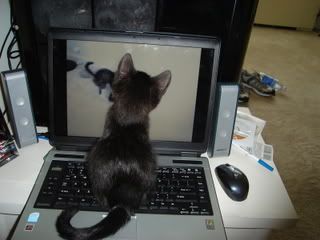 OW!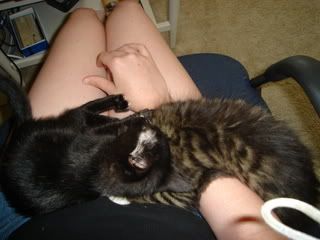 Oh, hi meowmy!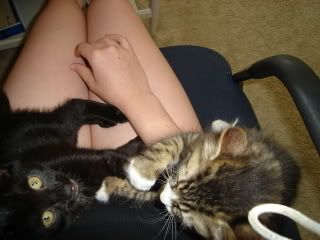 In the end, no data was lost and I was only bitten twice...
And no cats were harmed in the making of this thread. (Had to say it.
)