Well, we decided to adopt another kitty and boy did I fall in love.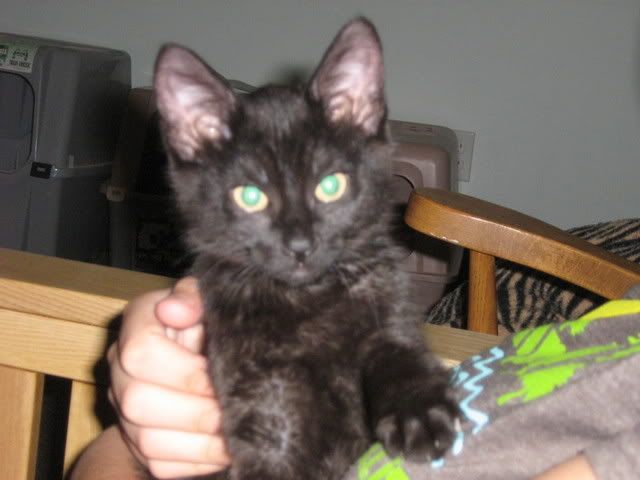 This is Oka. The second I saw her I knew it was meant to be. How could I not? Look at that face!
Shes the most snuggly kitten every, she didnt want to leave my arms.
Unfortunatly I have to wait till July 1st to take her home. I have 2 weeks holidays from work to love her to death.
Well I guess I should include the others so they dont get jealous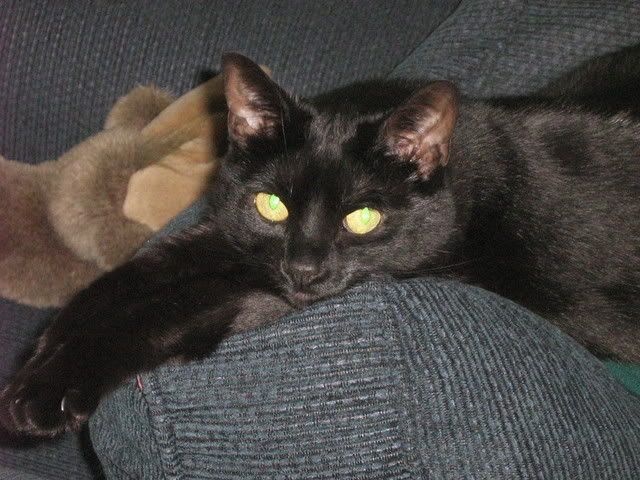 My pretty Sakura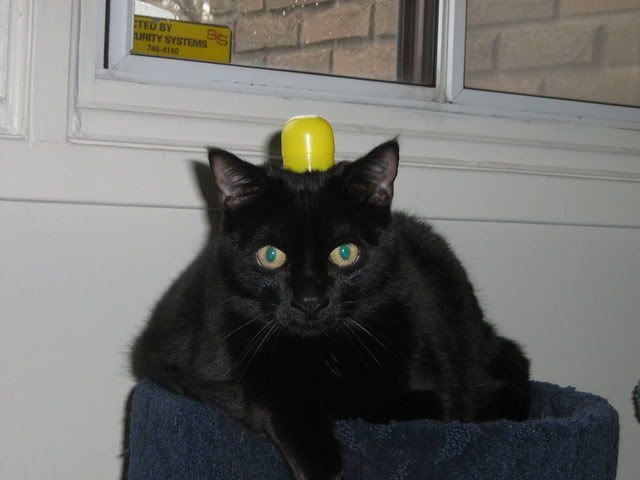 D'ann looking sophisticated with her Kinder hat on