Alright, I must be crazy, but I have noticed through my life that most tortie cats I see/hear about seem to be smaller than the average cat.
Anyways, I want to see everyone's torties!
List her(I assume they are all girls) name, age, approx. how much she weighs, a little bit about her(her character), and athing else you might want to say about her. Of course, you have to post a picture to!
I'll start:
Name: Bestia
Weight: 4 lbs
Age: 1 1/2 years old
Character: Extremely shy and hides from everyone but me. When she's not hiding she is up in a window watching the birds. She likes to play with younger cats(especially kittens), but she tends to be really rough with them. She is NOT a lap cat and will only tolerate being held for a matter of seconds before she freaks out. I have only been able to coax her into sleeping in my lap once in the 1 1/2 years I have had her.
Here she is: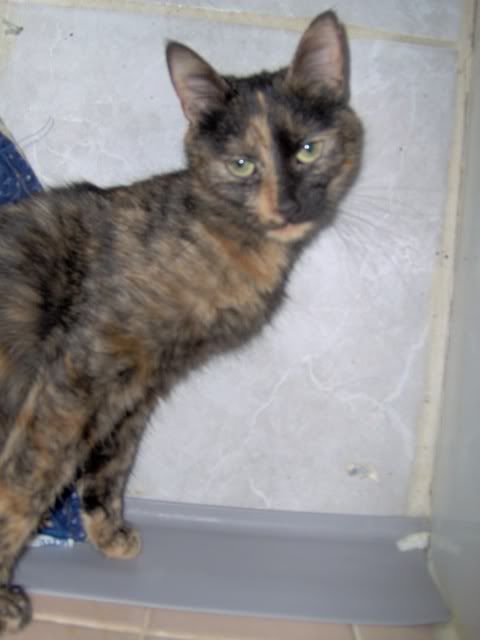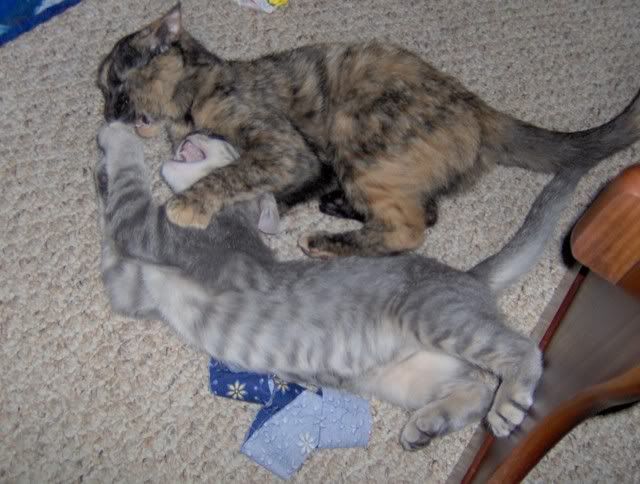 Ok, so I went a wee overboard on the pics, lol.
Your turns! Don't be shy.