In the morning he's wondering, "what the heck is this big tree and how do I get up there?" Notice Mollie's tush!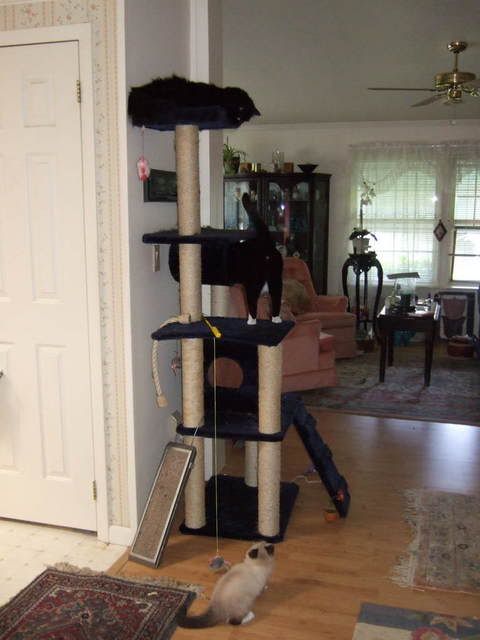 By Saturday afternoon, he says "Hey, this is a piece of cake!"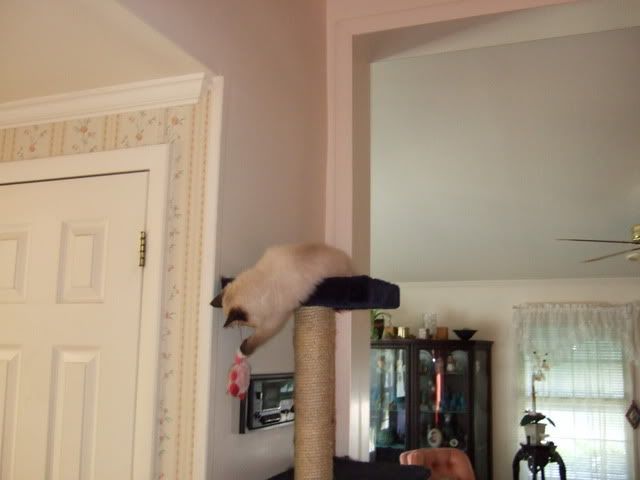 "I just don't know what to play with now!"
"I think I'll just take a nap and think about toys later!"