As I was finishing packing today I took a few pics...
This one was taken a couple of days ago before Tal destroyed Midnight's toy..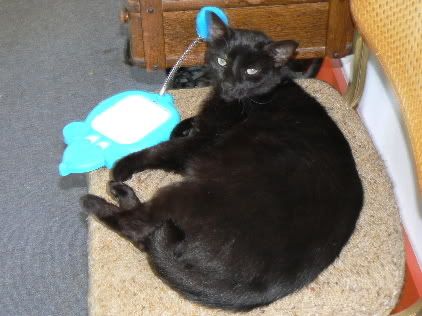 The furkids checking eachother out..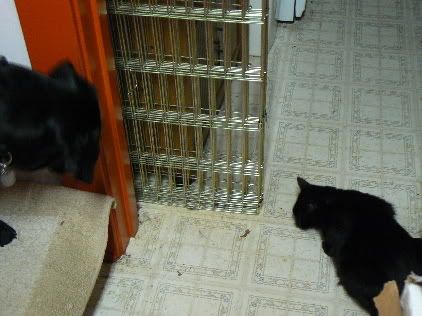 Tal wanting to eat Midnight's catfood...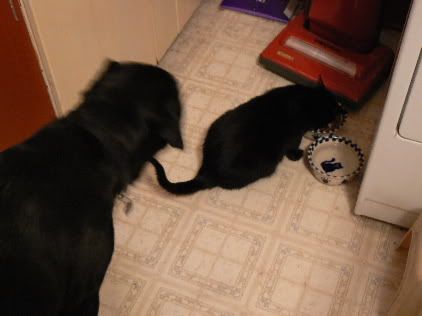 Call me when it's time to leave
Midnight wanting to eat...
What a cool sight..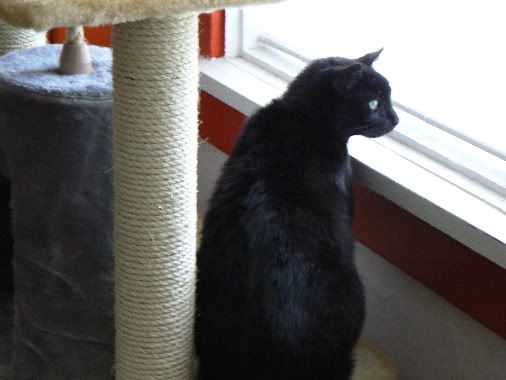 I'm gonna rest on dad's shoulders while he plays with Tal...watching them pack just wears me out..