Here's a little bit of Rambo for you!!!
Sorry...you can't have him though...he's all mine!!! Some of you might remember Rambo being ill for months and months, but now thanks to the low dose of steroid the disease seems to be in check and he's my happy, cuddly little man (11lbs)!!
So I thought I would share some new pics...
Here's how Rambo prefers his watery refreshments....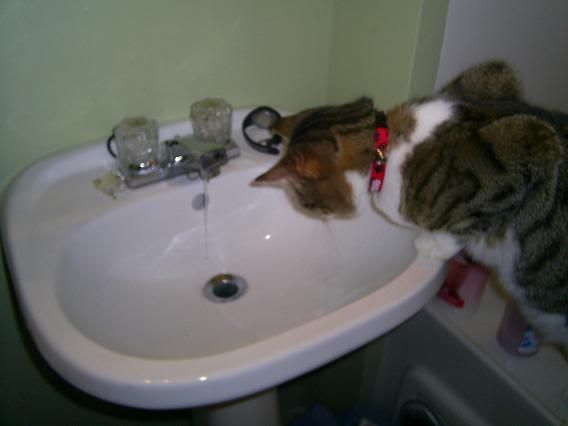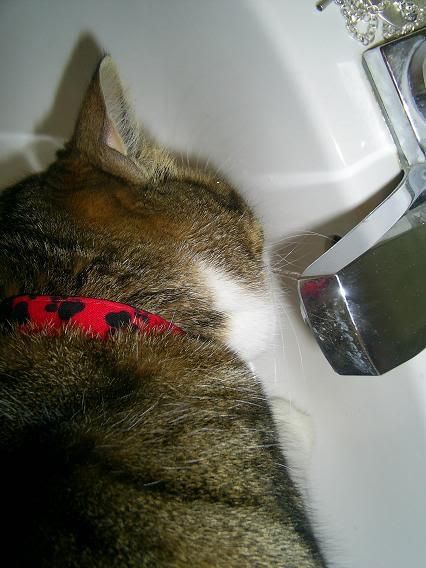 For some reason his close-ups always make him look a little grumpy....
A little bird/chipmunk/bug watching....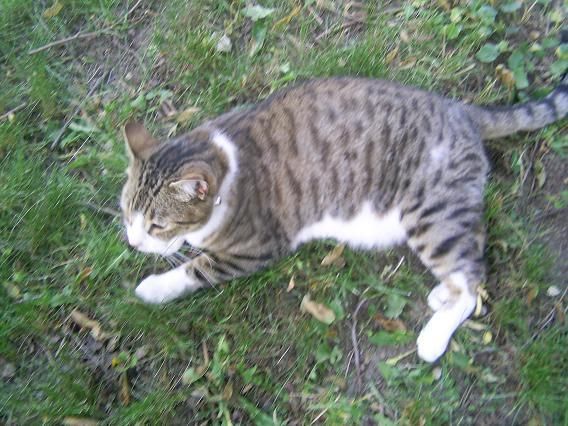 Makes for a Sleepy baby!!