This in my opinion needs a cuteness warning! Lucky got her lion cut done this weekend and she makes me giggle every time I see her. Here's a few pics of her playing in the backyard when we got home from the groomer.
Look at those furry little boots!!
AND THAT TAIL!!!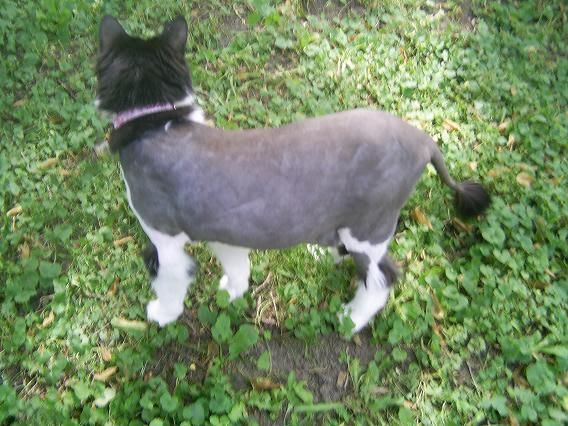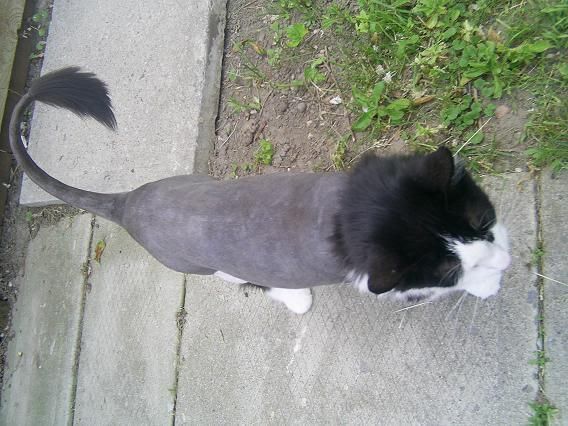 Staring down the neighbours big dog....