I'm not new, but my cat is! We just brought him home from the shelter today. He's around a year, and had been there for about a month and a half. We almost walked past him, but I noticed that he had sort of a funny, sad-looking face, so I put my hand out to point at him and he walked right over to reach for my hand with his paw.
There was a note saying that he was very aggressive when first brought in because he was so anxious, but we haven't noticed any aggression. He's spent some time under the bed, but overall he's amazingly outgoing and very sweet.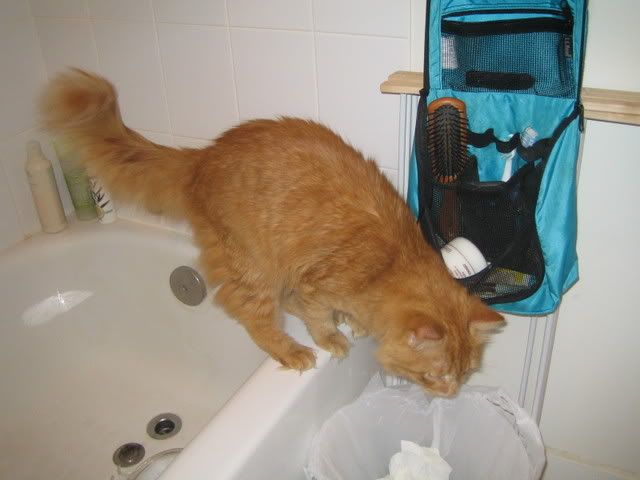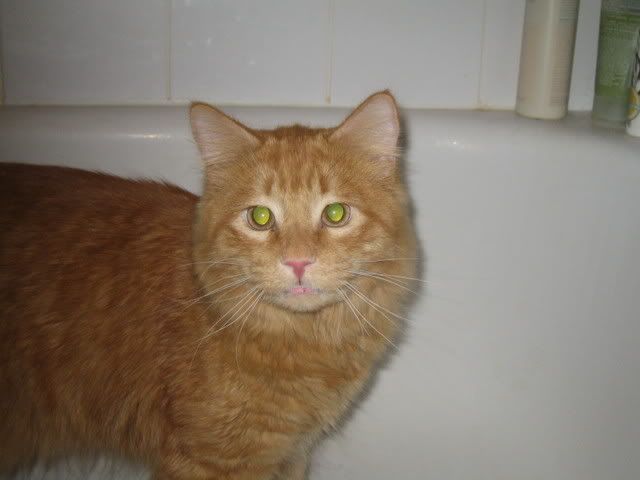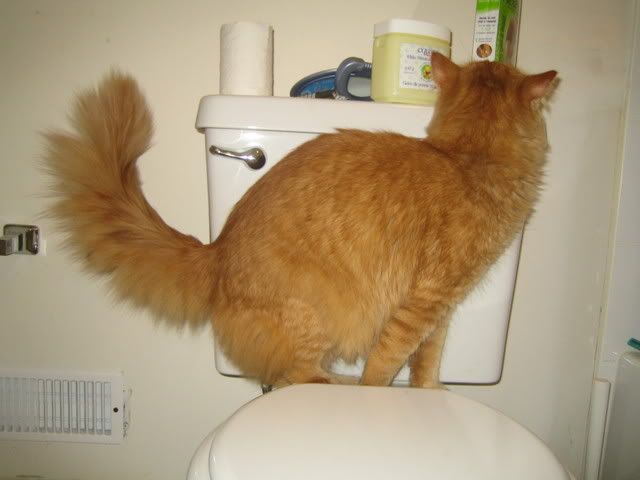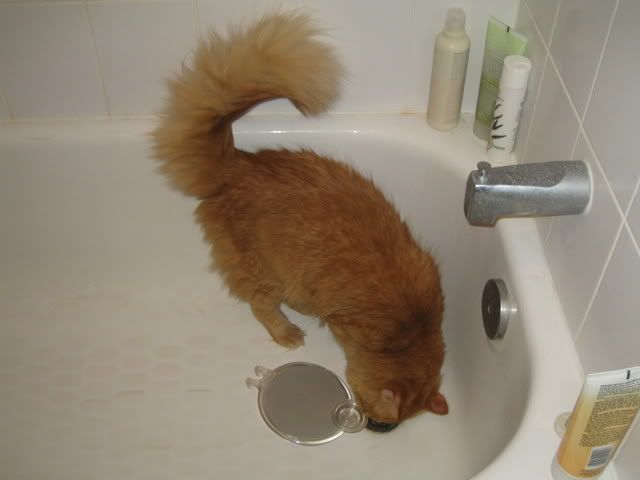 I'll need to get a photo of him in natural light tomorrow so that you can see his eyes. I've never seen a cat with an expression like his.