DH just brought this lizard to me~and I have never seen one like this(its not the normal skink we see around) and so I want to keep it, but am trying to determine what kind he is and what care he needs!! Anyone know about these things???
Please help me!! I will post a pic here in a few!
Ok heres a couple pics!!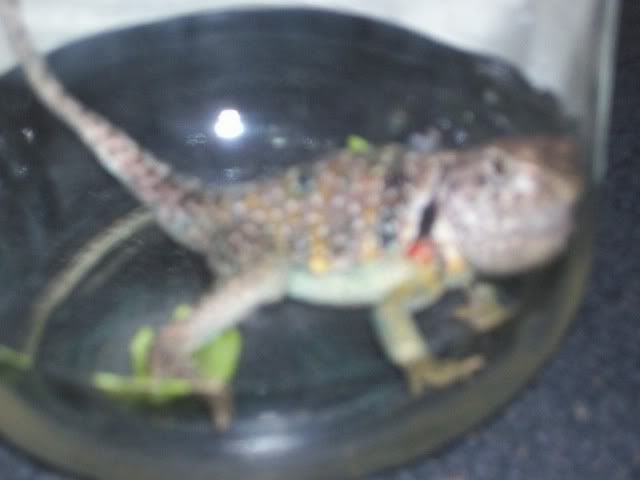 LOL-I went to let him out and hold him, he took off 90 to nothing, on his 2 hind feet!! I about died from laughing!! I have NEVER seen a lizard do that!!!