Well we have had Frostie three weeks now and she is doing very well. She continues to be very affectionate with us. She has basically explored the entire house although she still slinks with caution.
Most of the cats leave her alone except for Uno. She has lately become a brat and likes to aggrevate Frostie by not backing down when she gets to close and Frostie hisses but for the most part I am letting them work that out for themselves since there has been no major fights or blood shed.
I took these pictures yesterday. Frostie actually hissed once at Uno when she jumped up to the other window but then ignored her.
Frosty on Flag Day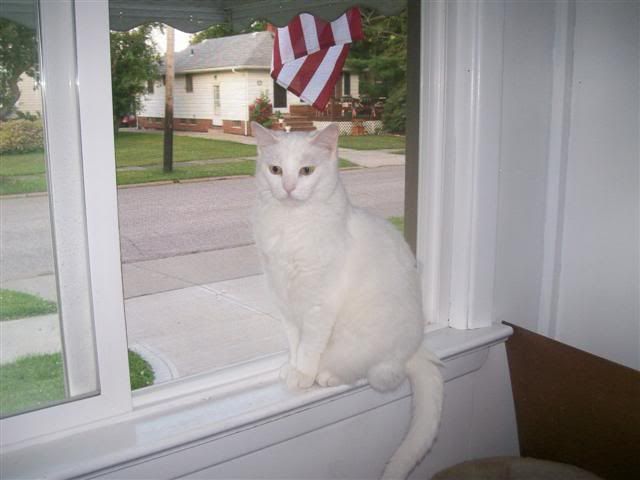 This was actually taken last week. It was her first venture to the couch.
And I thought I throw this one in. I know most people use tie backs to hold the curtains back from blowing around on a windy day but Bob decided he had a better plan