Oh mommy...
offline
443 Posts. Joined 12/2006
Location: Canada
Why won't you let me sleep...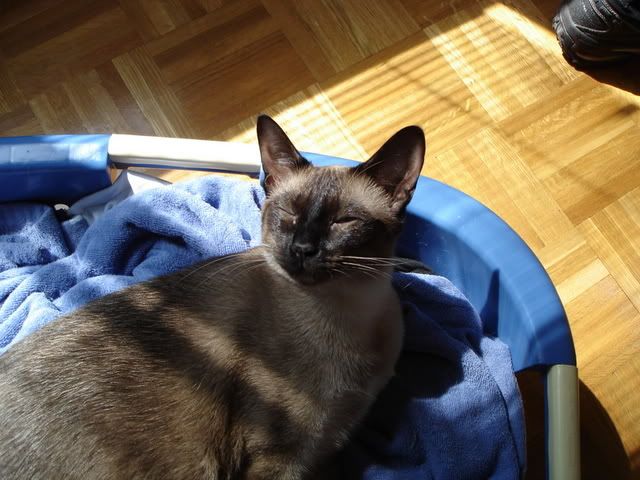 offline
25,567 Posts. Joined 8/2005
Location: Minnesota
Awww, laundry sure is comfy to sleep in, isn't it? Its my boys favorite place to sleep too!
Witty comment goes here...

offline
6,754 Posts. Joined 5/2006
Location: Under a pile of dirty diapers
Aww he is sunbathing
How cute!
Under Portia and Diesels' Control

offline
3,411 Posts. Joined 9/2005
Location: Sydney, Australia
Awww He is so cute!
I just wanna squish him!
I'm watching you ! !

offline
7,602 Posts. Joined 5/2006
Location: Brits Abroad - In Spain
just catching some rays here - what a total darling !!
offline
18,426 Posts. Joined 7/2006
Location: In a state of misery w/o my Bella
Awww he's a doll
Slave to a houseful of fur

offline
5,017 Posts. Joined 11/2006
Location: Pittsburgh PA
awe sunbathing in the laundry, soo cute
offline
3,146 Posts. Joined 4/2006
Hey, if I didn't need to wear it later on, I'd sleep in the laundry, too!