I know some people love to see my two boys hugging and kissing each other. Well, the camera had batteries for once.
Love each other sooo much.
Orion looks very fat in this picture.. he has put on a fair amount of weight, but he's not as fat as he looks.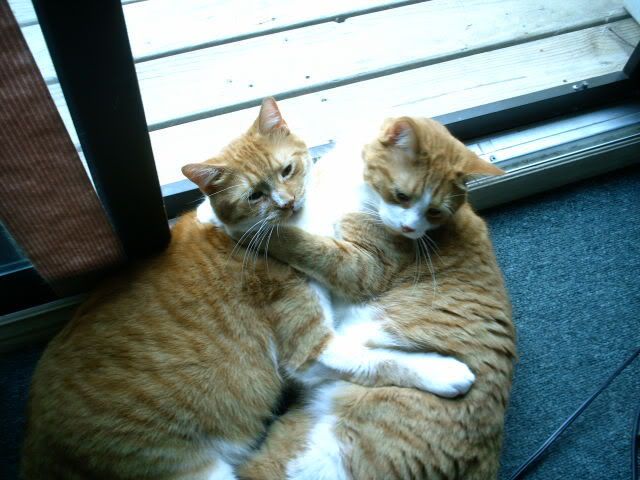 Enjoy!