So we got the boys a Drinkwell fountain. We set it up in what was formerly Radar's special secret stash - the area behind the edge of the sofa where he hides his stolen property, as you will note from the detritus on the floor it wasn't completely cleared out when we took these photos....
The wording in the manual states: "When being introduced to the Drinkwell Pet Fountain, your pet my have the good sense to be cautious of this new and unusual object"
Radar obviously didn't read that part of the manual....
"Water is fun!"....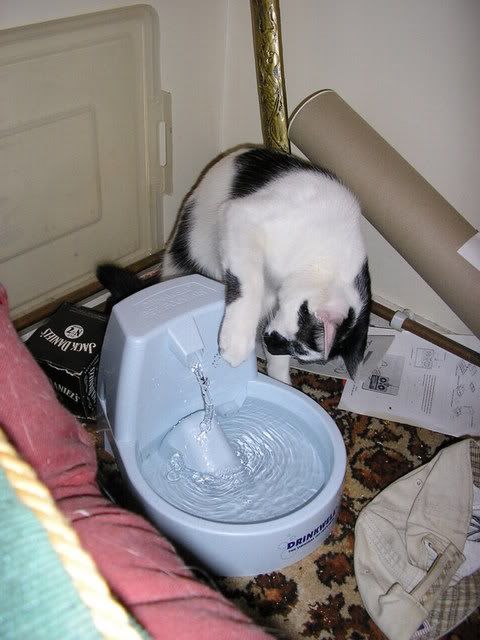 Sonic gets a go...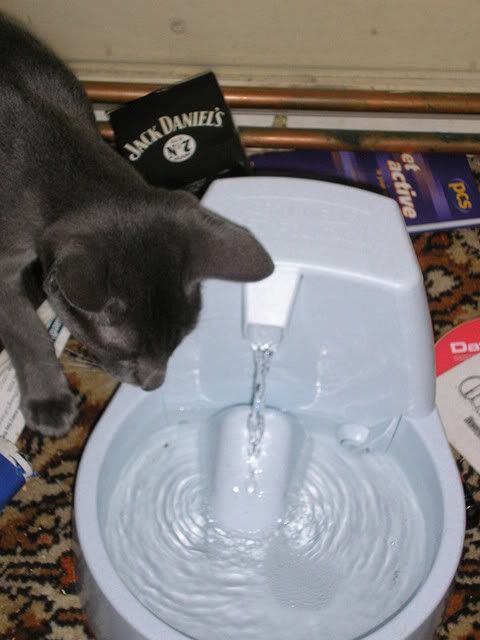 "I can't wait to see the look on Purrpaw's face when he realises I've washed his cap for him, now where's the fast spin setting on this thing?"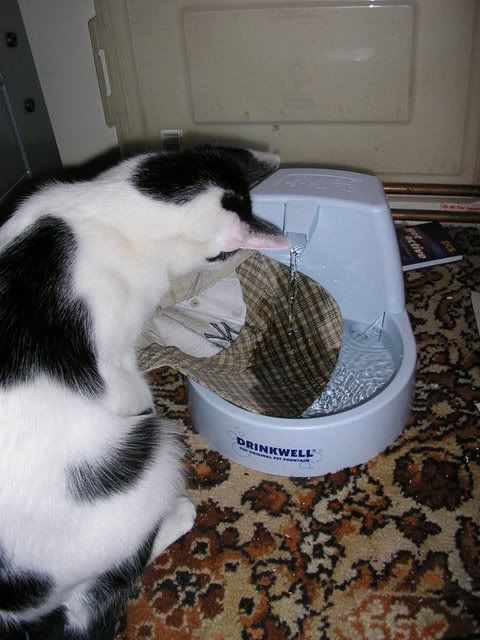 The Great Fly Hunt is in progress....
"I heard Meowmy say that she'd piled these up ready for recycling, I'm sure I can help. What
is
recycling though?"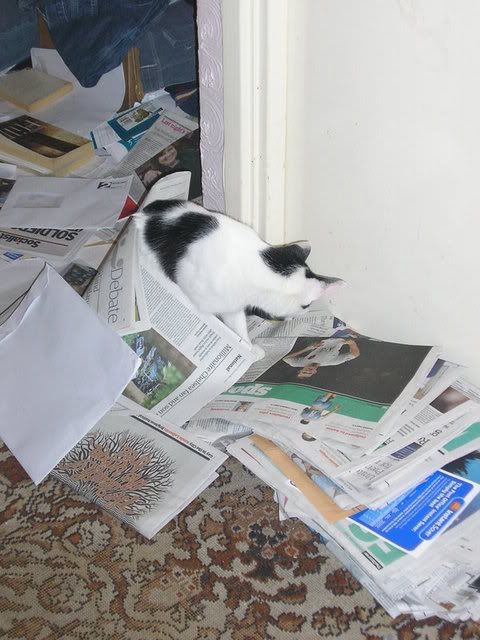 "Oooh it's a banana! MY Banana!!!!"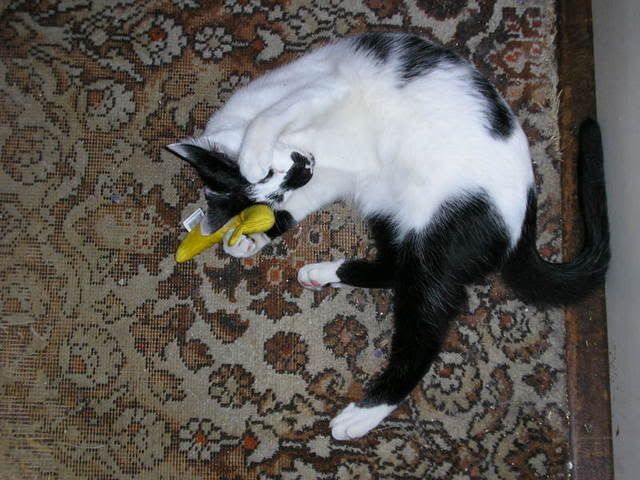 "Oooooh, candy! Purrpaw won't mind if I help myself... if he eats all these himself he'll be ill"
"No... it's OK... I can reach it... just another inch..."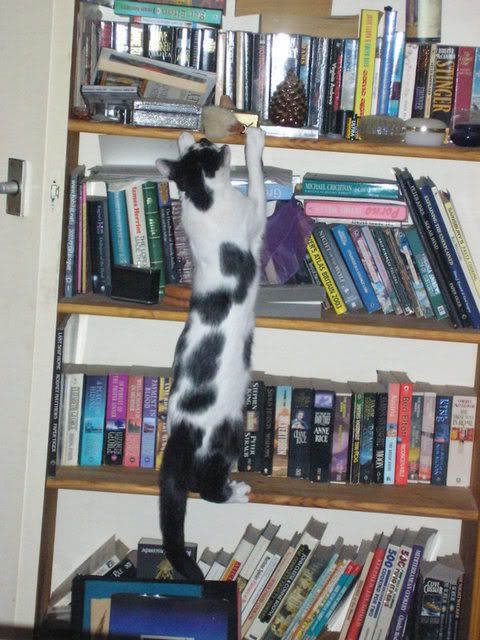 More to follow....