Somehow all 4 of these guys ended up sneeking into our room at the same time so I decided to take a few pics. It's one of the best times to take pics of them cause they chill on the bed waiting for attention haha.
Here's Lex, he's getting to be such a big boy especially compared to his sisters.
Tiggy sitting pretty for the camera like she loves to do. I think I got like 4 pics like this while she layed there, she loves the camera I tell ya.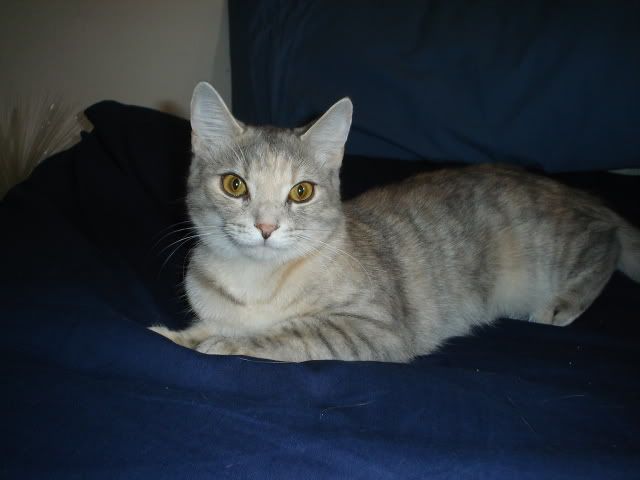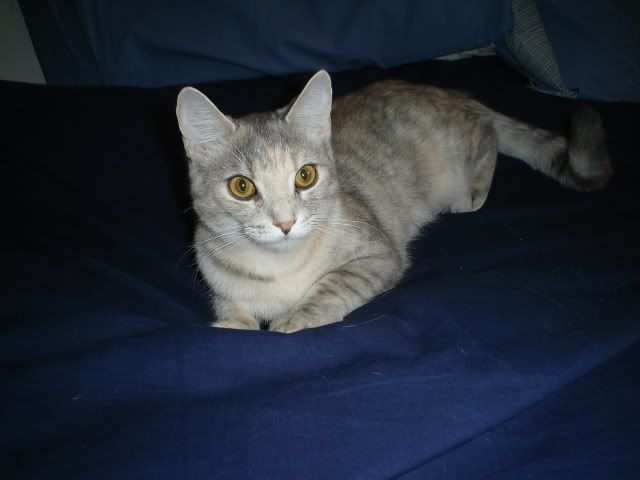 Oscar, the king lol.
Oscar and Tiggy
Tiggy giving Patches a kiss haha
All 4 rugrats loungin on our bed.