...for your cats?
At the moment I`ve given my bedroom over to Maisie as she was poorly so I am sleeping on a single bed in a cupboard so Kitty doesn`t have a strop like last time she came in
The good thing is he isn`t as stressy as before ( he moved out and only came home for food last attempt ) and he wants to sleep with me which he stopped doing last time so I wouldn`t dream of not letting him, it`s just there`s not much room and Kitty is hogging it all!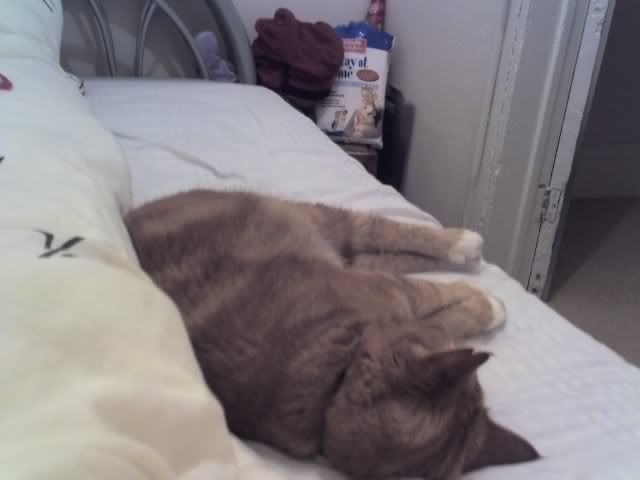 So, it`s 2am here and I have to wait for him to get off so I can get comfy and get to sleep. My work mates are getting used to me going in bleary eyed now so I`m hoping Kitty will accept she`s here ( it`s been three months! ) so I can have my bed back! I don`t want to put her back in the office round the back
What insane things have you done just to keep your cats happy?