I recently (in the last 4 or 5 weeks) rescued a stray cat in my apartment complex who was pretty emaciated... She ate food like crazy the first week or two we had her, and had to monitor her eating. At first I thought she may just be gaining a lot of weight and/or bloated, but now I am almost positive she is pregnant... Her nipples have started to show. They are pink in color and the hair is moving away from them. She is also starting to bulge at the sides.
I took her to get her shots 2 or 3 weeks ago and they didn't think she was pregnant then.... But now its obvious. Vaccinations don't hurt a pregnant cat or the kittens do they?
I took some photos so that you could maybe help tell me how far along she is, or when I can expect some little furry friends.. seeing as how I dont know much about Cats and Kittens. I raise dogs!
Here are some photos of Kiki...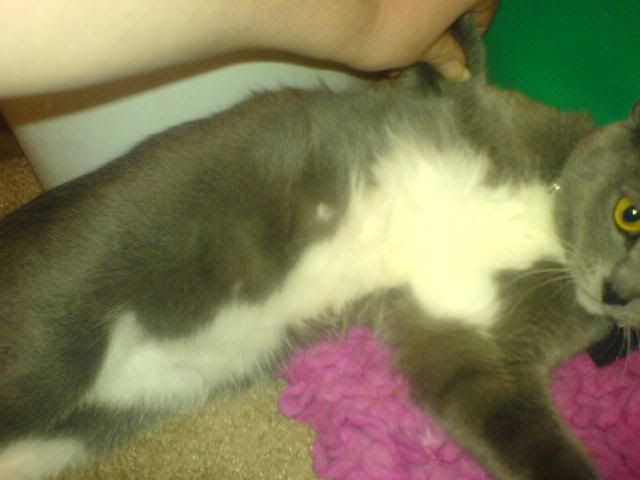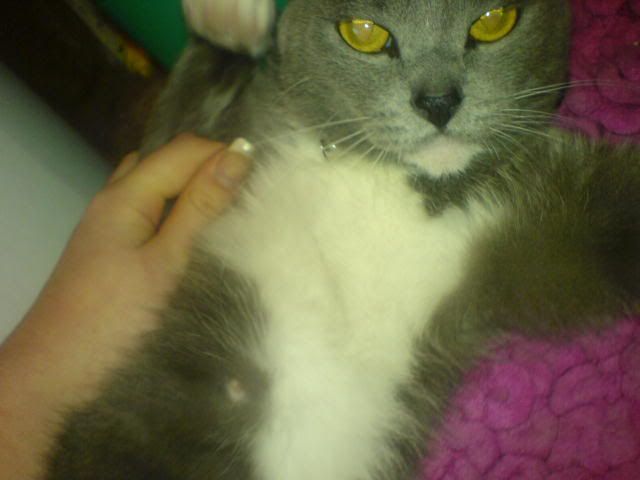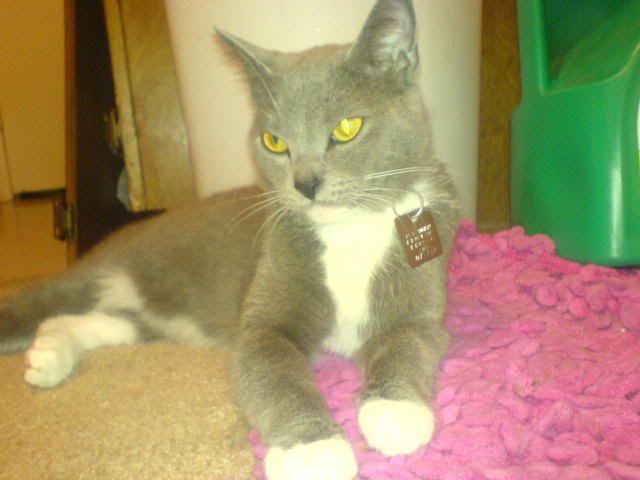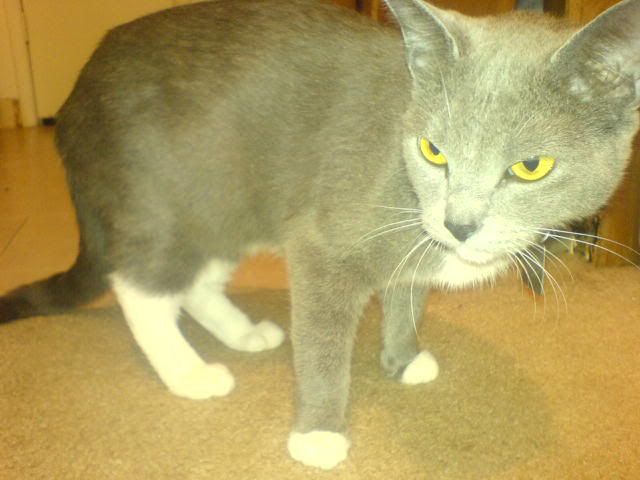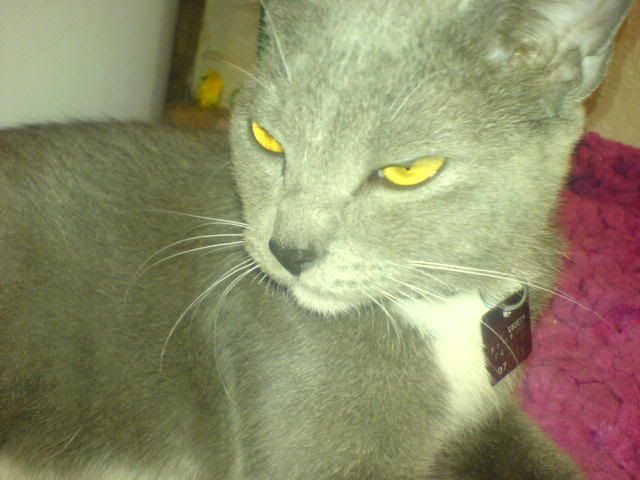 (I think she MAY be a russian blue mix of some sort? what do you think??? i dont know much about kitty breeds....)