Here are photos of my little pookie wookie.
She likes to sit in strange positions.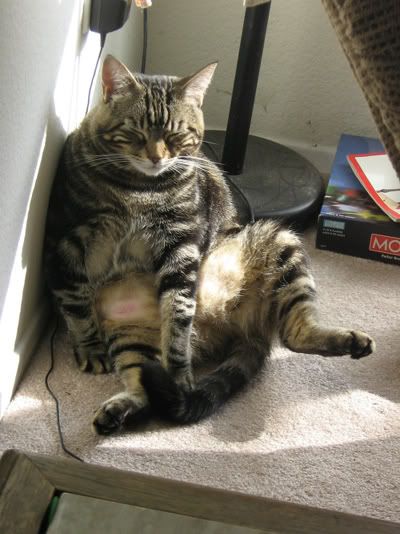 Once some one gets up, she likes to steal their spots. In this case, it was my boyfriends chair.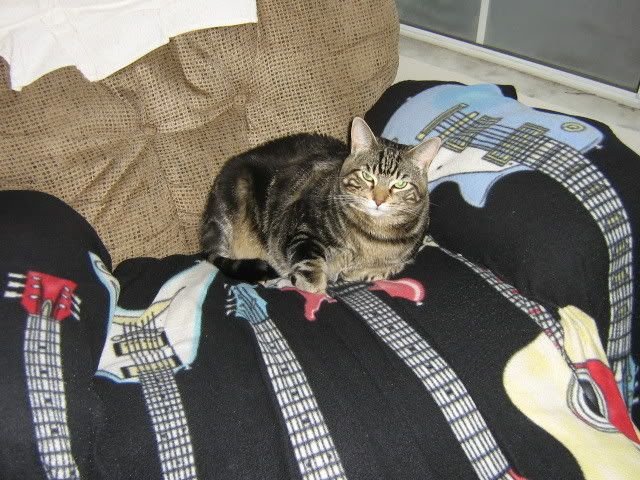 Playing with her catnip lion.
& after I put it on her head.
She just let it sit there.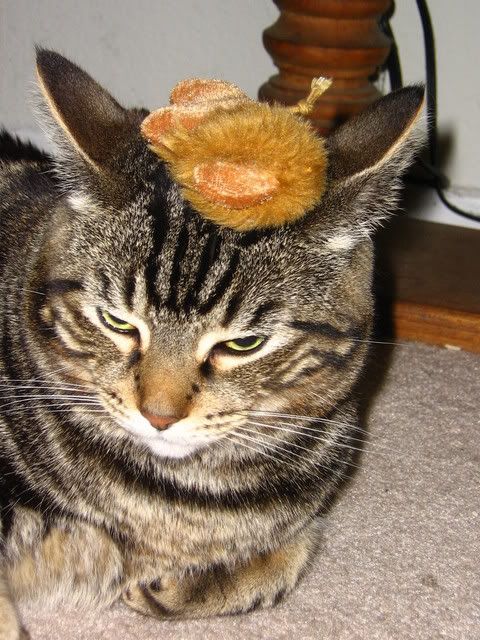 She's always laying on her back, sprawled out.