I haven't posted any pictures of Roxie in a long time so I figured I'd put up some new ones... She's lost some weight since the last time I posted pics
I swear meowm, I didn't eat the tootsie pop!
Looking at something behind me... her belly has gotten much smaller and you can see here!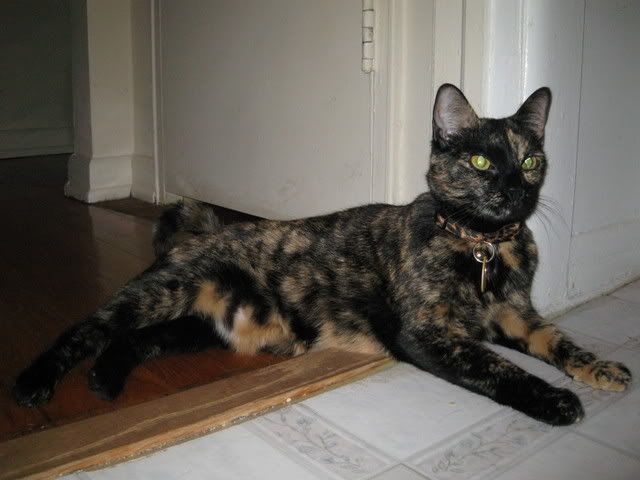 I've had enough -- get the camera away!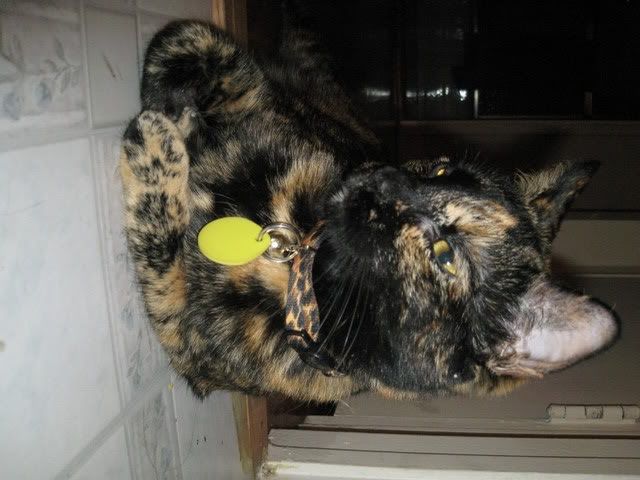 Sleeping after a rough day of, well, sleeping! She will burrow in the blankets when the A/C is on and she gets chilly.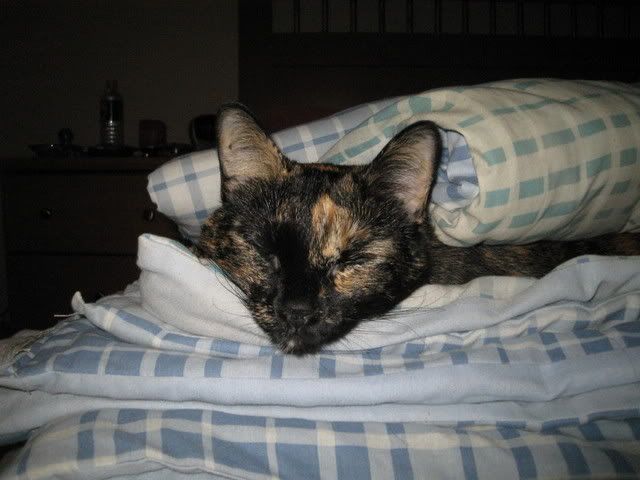 Meowmy, I was sleeping, no more peaseee