Today has been pretty uneventful. Midnight has been perched up on a chair, right under the a/c no less, and seems pretty content. I am going to start taking her for short rides Monday. A friend gave me a carrier and it fits exactly, but for a long trip may be a bit small. I may go get her one a little larger. I put her kitty litter on top of the washer that way Tal cannot get into the poop
While ago I noticed that Tal was sniffing around her and whaddya know she sniffed back at him. They are still learning eachother's boundaries, but so far so good. I know it will take awhile, especially with the move coming up, but they are getting along a whole lot better than I expected. I took some pics last night I thought I'd share..
I'm thirsty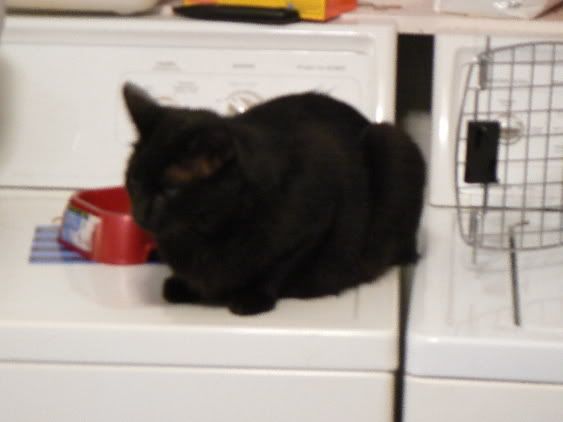 Ya know Tal and dad arent really bad sorts...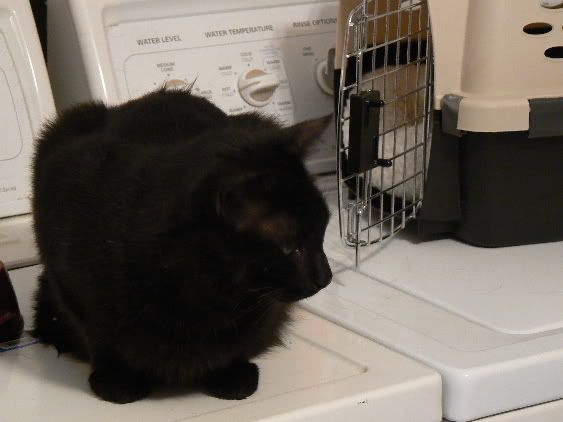 Dad feeds me really well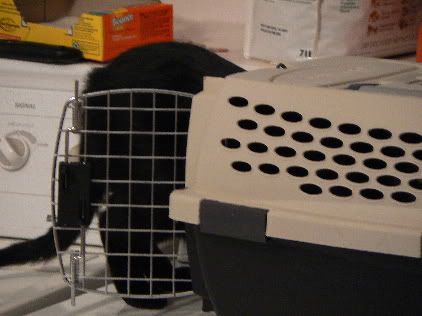 I am really comfortable in this spot here...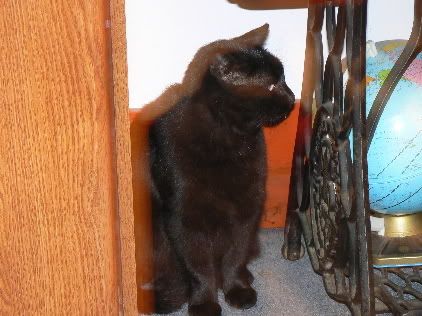 Tal: Midnight, wannaplay?doya?huh?huh?play?play?
Midnight: No thank you I will just sit here if you don't mind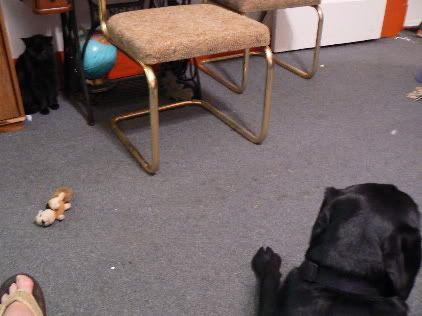 I see you Midnight
I see you too Tal