I'm not sure if this is in the right place or not, so mods, feel free to move it if needed. Thanks!!
I rescued a male kitten a couple weeks back and his color has me completely puzzled. His mother was a Russian Blue and his father was a street cat so we're not sure on all of the genetics in the background....
Here he is. What do you think?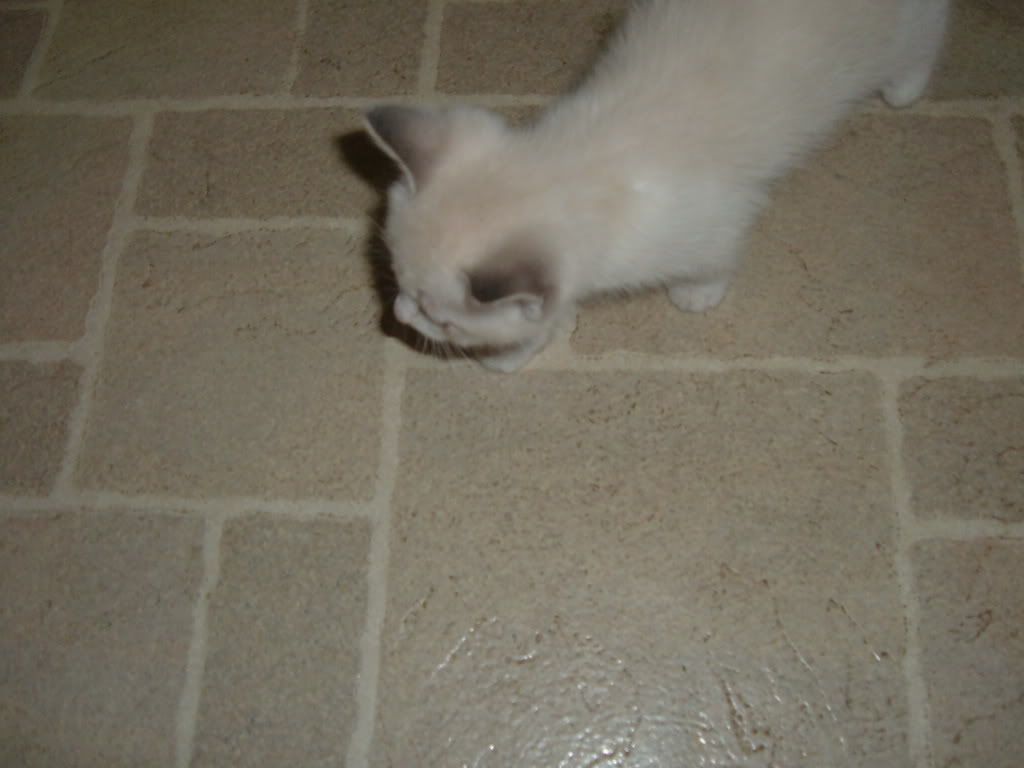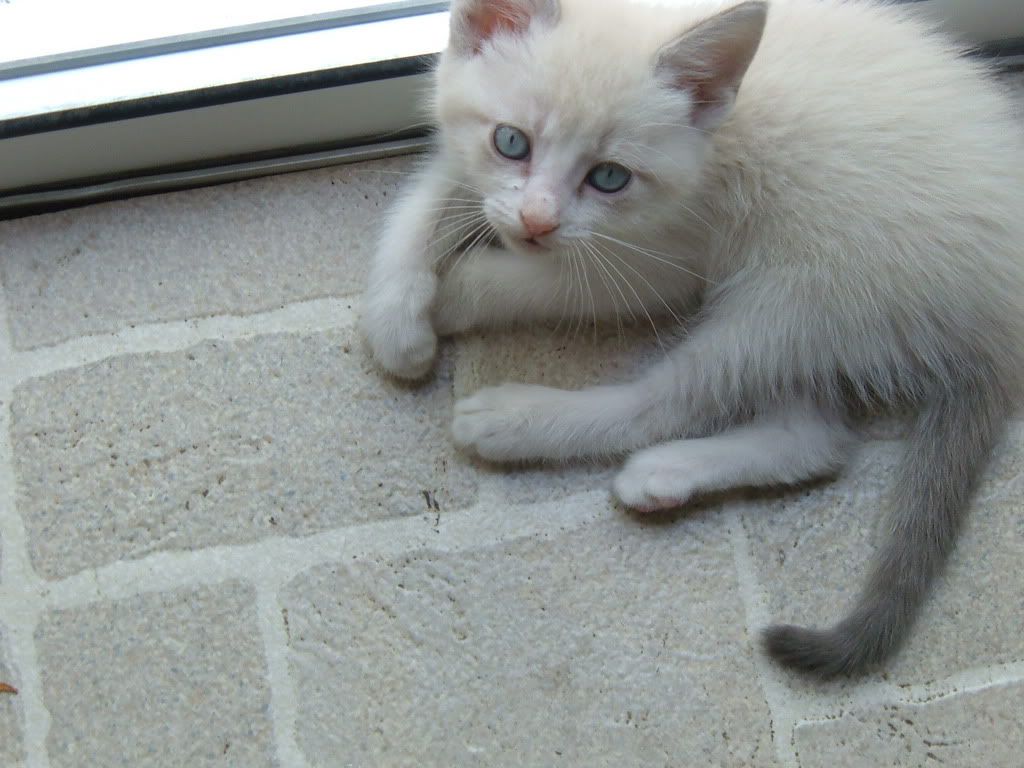 His ears are dark, his tail is dark... his back is a darker color than his stomach and his legs. He has a sort of t-bone mask on his face that's pure white... his stomach and legs are also pure white and he has blue eyes.
His markings have changed since these photos were taken. They're a lot more defined, now. He's really developing some stripes around his eyes. If my camera were co-operating I'd snap a few more but no such luck.