So, if you've gone to the breeder's section recently, I posted up some pro pics of my babies
The photographer has decided to give my mom ONE 8' x 10' framed and we can't decide coz the human model wasn't being as helpful as the feline one...choose one for us please?
A. Ain & Chomellow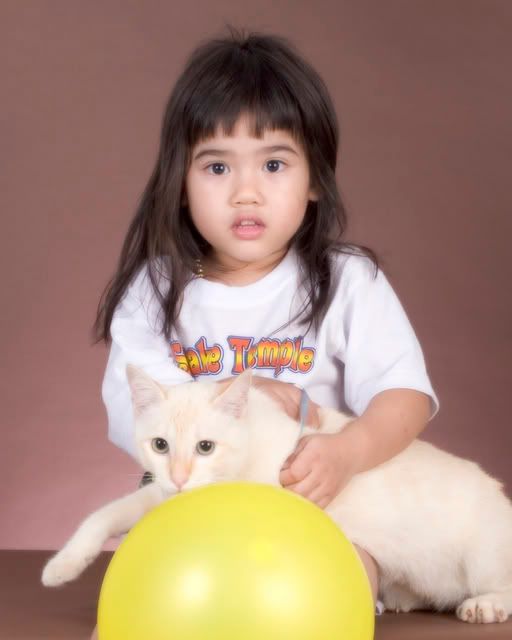 B. Ain & Abang Long I
C. Ain & Abang Long II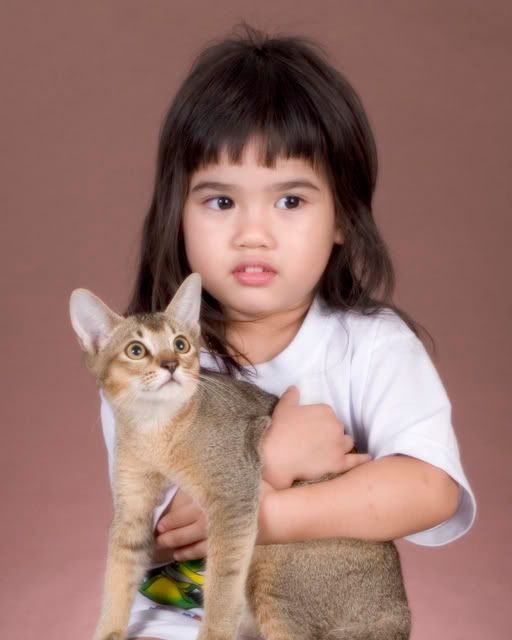 D. Ain & Abang Long III
Ignore her hair - she decided to cut her hair herself!
Mods, I have a sneaky feeling the pics are too big. If they are, please re-size for me????