Took Nya in to work with me for a lion cut today. My apartment has been rediculously hot (32 degrees celcius in the evening on the hot days), and with no end to the heat in sight (it's only going to get worse!) I figured this was the most humane thing for her. Well, after she gets over the initial humiliation that is.
In the car on the way in (totally unsuspecting, I feel kinda bad):
On the table:
]
I hate you mummy: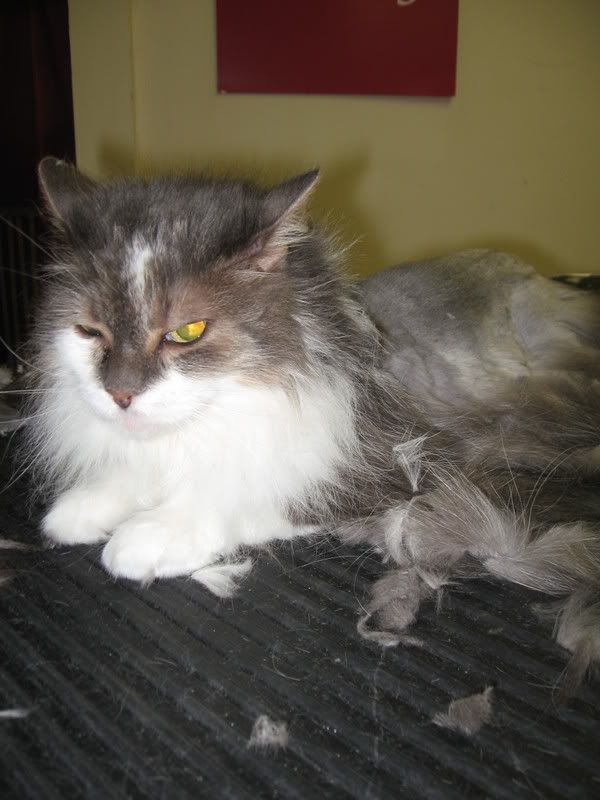 Bath time! (Look how tiny she is!)
Time alone in the crate to dry
I really really hate you mummy:
All done! She spent the rest of the day in the store with me, hiding in shame.
Seriously mum, how can a proper cat hold her head high when she looks like THIS?!
I can't believe you did this to me.
The homecoming. Buddy wonders what the heck happened!
I'm serious. Don't look at me.
more coming...