Takoda is a sucker for hot sunny spots.
He loves them and will cry for me to open my front door in the afternoon just create a nice big sun spot.
Here he is telling me Thank you.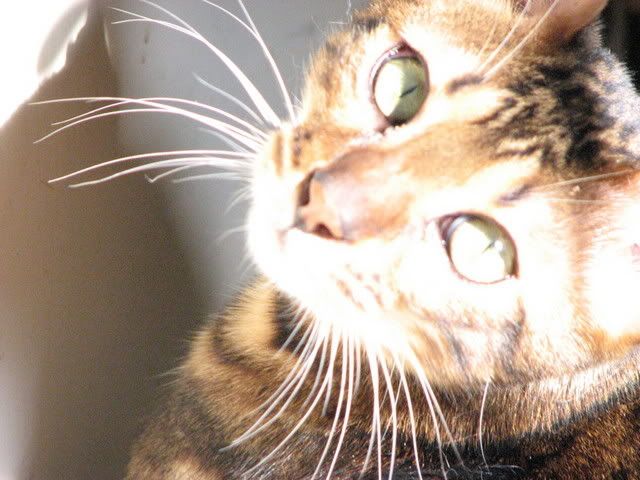 It never fails when Takoda claims his spot that Magnum shows up to cause a ruckus.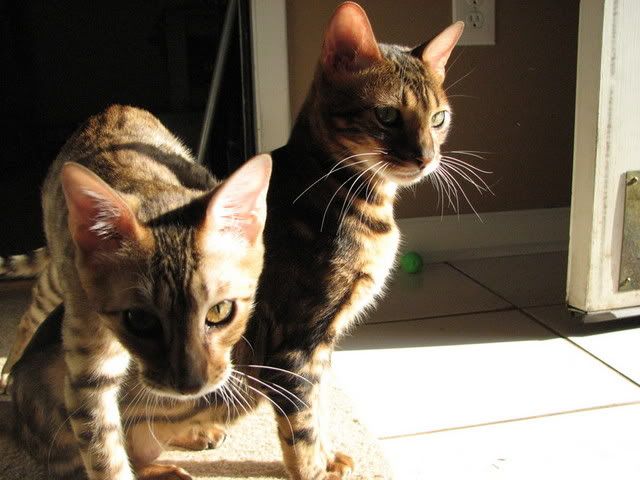 It all leads to this.
Even though Magnum gets his butt handed to him, he just doesn't care.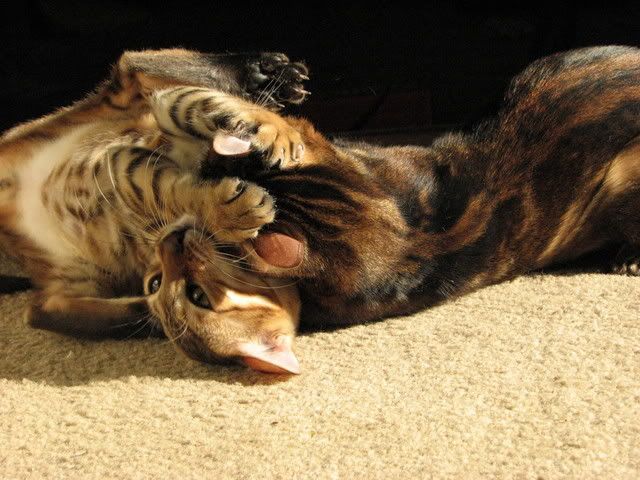 He always comes back for more.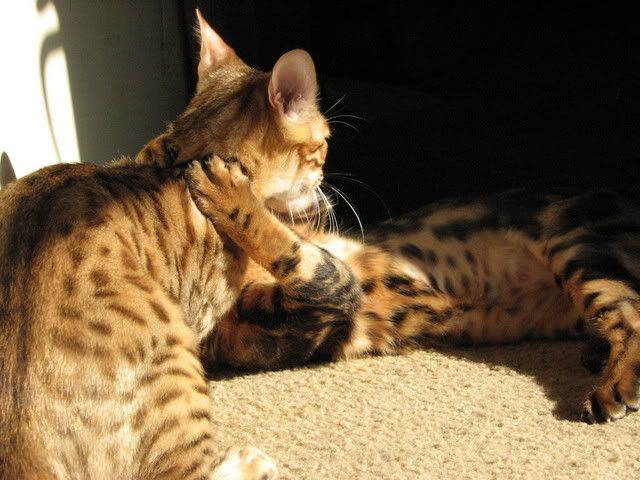 They finally settled down and I was able to grab this shot of Magnum as he just enjoyed the sun.
Notice someone missing? Takoda decided to go into the cat enclosure to soak up what sun he could in peace.