here are a few pics of my big guy, Piper. He is a 4 year old Rottweiler. he loves kitties and ALL dogs and people, hes a mascott of friendlyness,lol
Here is Piper sharing his bowl of food with Prue...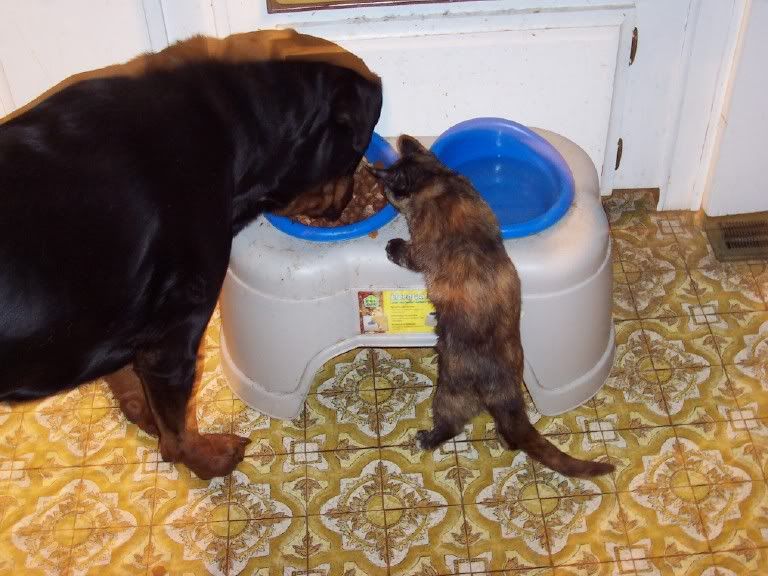 At the lake, playing tug of war with dad....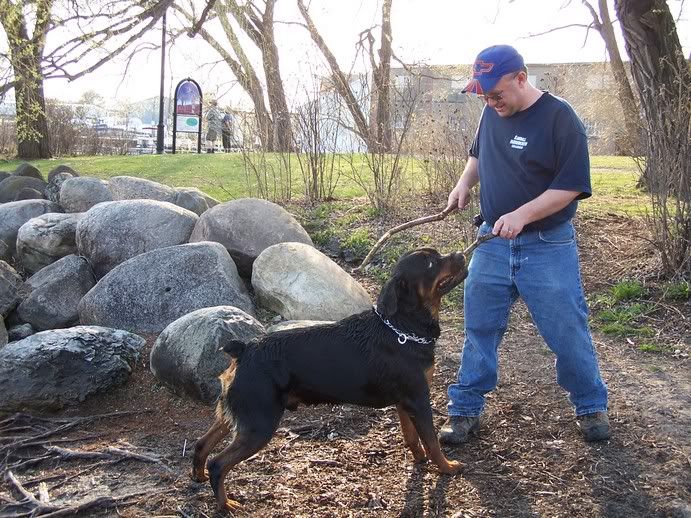 Showing everyone WHOS ball it is...