Some of you may remember that I found 5 kittens here at work and was lucky to find a no kill shelter that would take them. And by the way, I have stayed true to my pledge and have been volunteering with them for almost a month now.
Here is the picture that I posted originally:
Here is Cheeta now - the runt, but he was the funny one: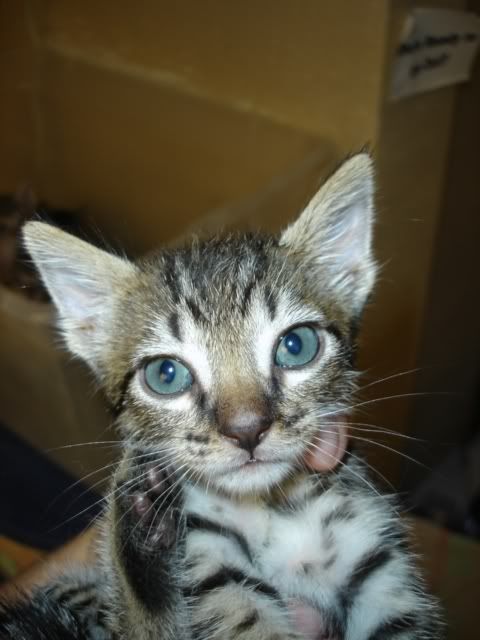 The one that I thought was going to die on me, but he was just mellow:
And the other 3 that I could never tell apart and if they moved around too much I wasn't sure which one was fed (the first one looks a little scared, but he's just silly)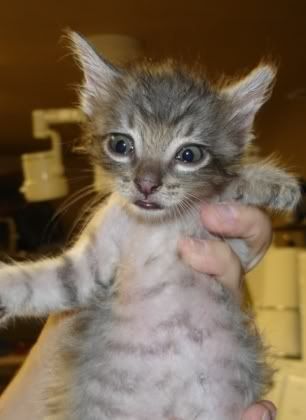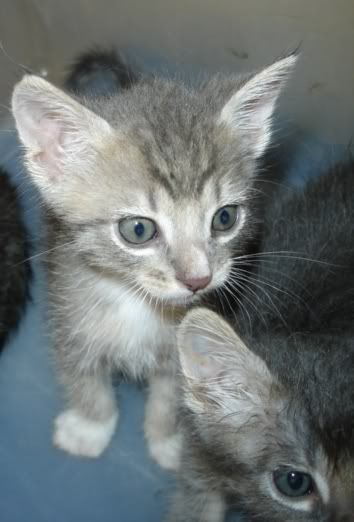 The adoption agency sent me these pictures and said they will all have their surgeries this week and be ready for adoption soon!