Louie & Leo, and the cutest thing I've ever seen!
Big brudders are comfy for sleepin' on.... but they can't refrain from giving little brudders a bath when we're just tryin' to catch some zzz's....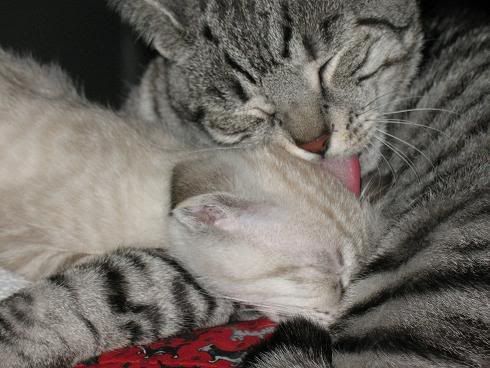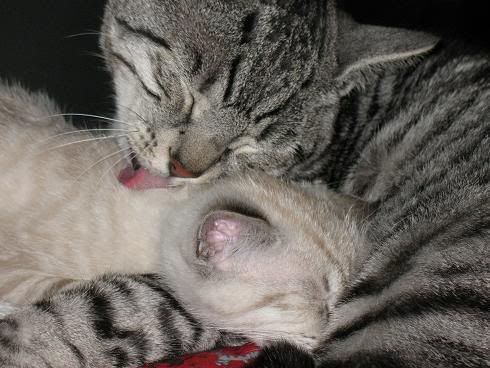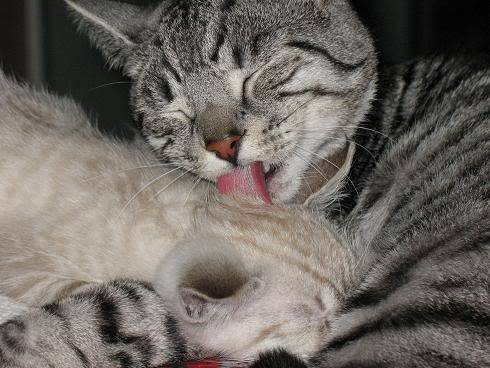 Fine Louie.... I'll get you when you wanna sleep.... your pretty dirty yourself big brudder!
Gotta wash under your chin!
Oops! I missed a spot!
Ok, we're all clean, let's snuggle in for a nap!