I walked into the office here and was amazed at what I saw! Pixie and Petals actually sharing one of the kitty beds!!! That never happens. One will be in it, go up and whap the other one, there is a tussle, and one ends up victorious! This time they decided to share!!
Pixie was actually giving her a bath!!!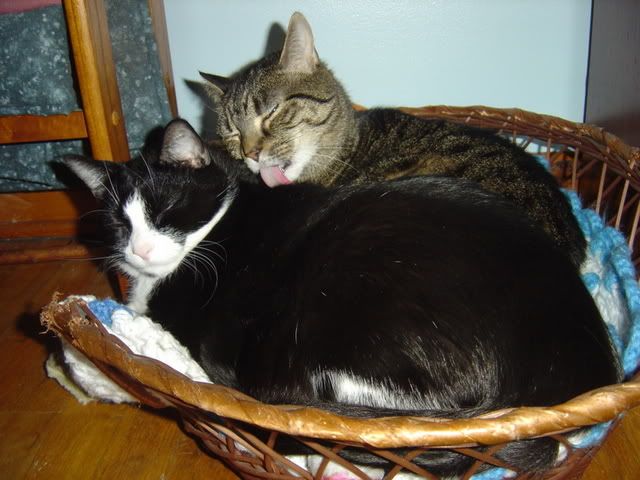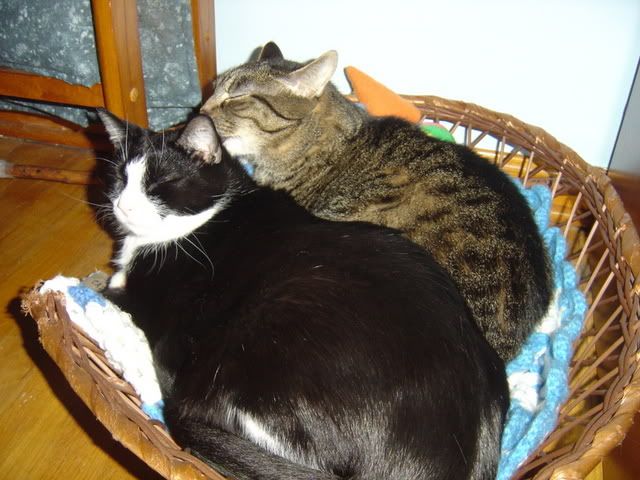 Boo Boo thought he'd try to get in on the cuddle fest, but it was a no go.....
Hummmm, no room for me.......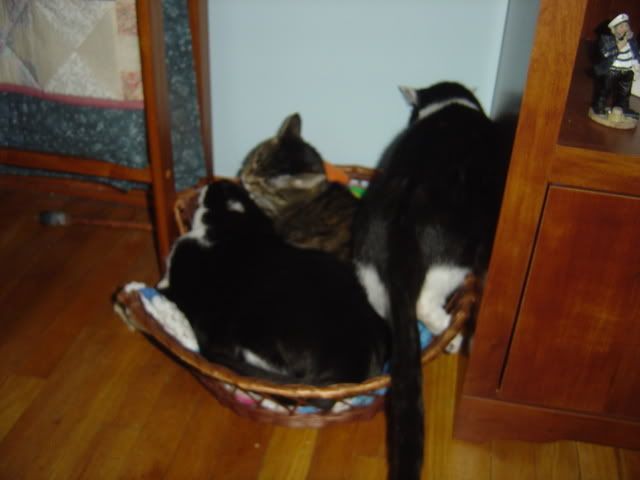 Tiggy wonders the same thing but I know THAT will never happen!!
Look at the evil looks the girls are giving him!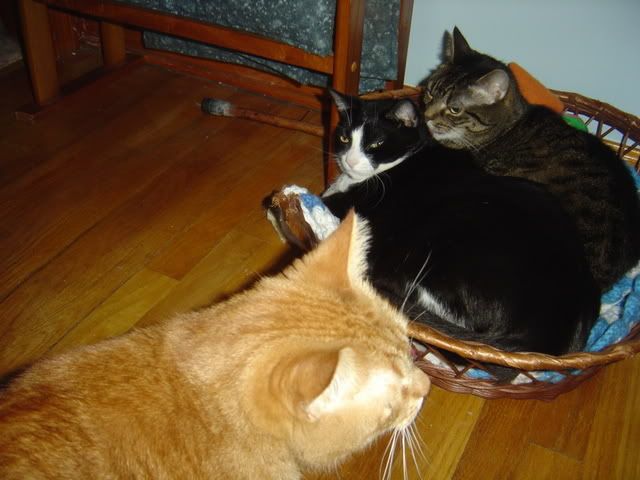 Come on little brother, they don't want to share the bed. Let's go see what mischief we can get into and blame them for....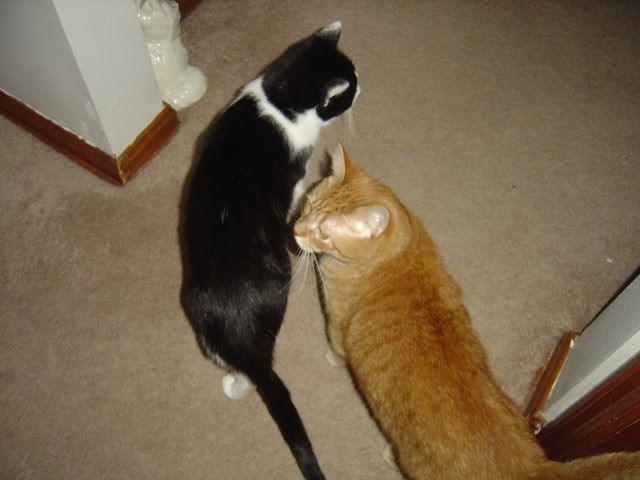 Bailey decided he's gonna look for that mysterious kitty that lives in the TV!
(He sees his own shadow and is fascinated by it!)