Well, Kitty just came in making strange noises so I went to see what was wrong and he had a big fat mouse in his mouth, still very much alive!
He let it go in the lounge and my camera was out so I took 2 pic`s while I was working out how the heck I was going to catch it.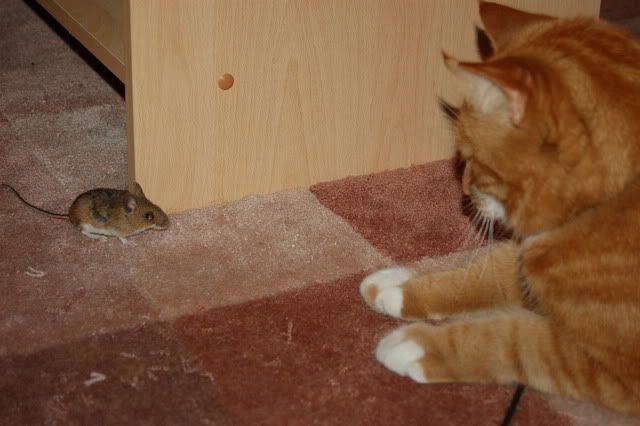 Luckily, Mr Bo Jangles ran off under the side board and I pulled the end out and Kitty was kind of round the back and didn`t see him run out under the fish tank where I was able to catch him in a buiscuit tub!
So Mr Bo Jangles was released back to the wild away from the house and when I came back Kitty was still looking under the sideboard and batting underneath trying to get him
Sorry Kitty but You snooze, You lose!