well, here she is, sickly little thing. last night, by my foot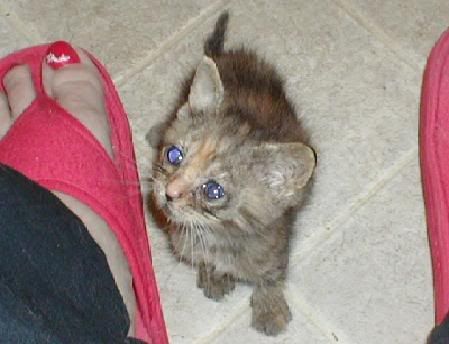 last night, on the leopard print pad by my seat on the sofa - you can see her face really well, especially her orange blaze!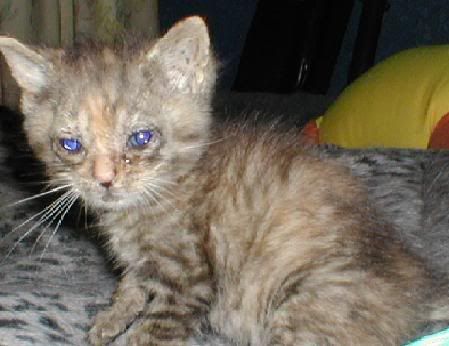 last night again - you can kinda see her coat pattern in this one...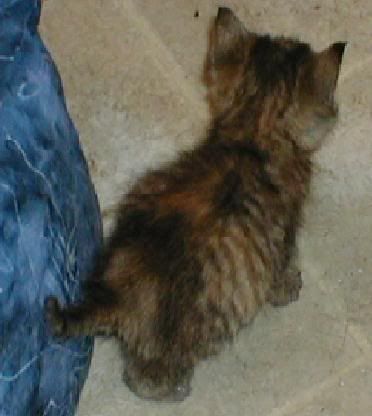 and today, lying in her bed with her pseudo-littermates...