Me and my boyfriend recently got two kittens. The people that own the mother cat refuse to get her de-sexed, and as a result has had about 8 litters. Because she has had so many litters, she is not interested in looking after the kittens, and unfortuantly, neither are the people that own her. If they can't give the kittens away after 5 weeks, they'll either dump them or drown them. After hearing that I reported them to the RSPCA.
Anyway, me and my boyfriend were only meant to take one kitten, but there was two left so we took them both. They were heaps younger than I would have liked (5 weeks old) but I guess they were beter off with us than being dumped or drowned. Also when we got the kittens they were flea and worm infested, but I took them to the vet and they have been treated for both, and have also had their first vaccinations. Now they are all good and healthy!
They are 8 weeks old and are called Ralph and Rattus. Rattus is a boy and was the runt of the litter, and Ralph is his big sister.
Now for some pictures!
My little boy Rattus: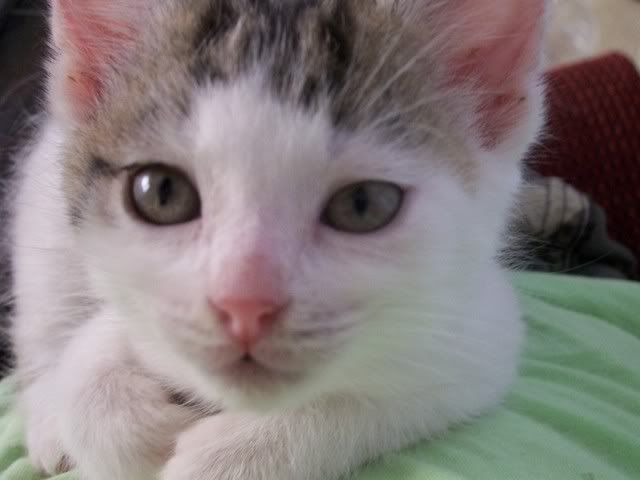 Ralph: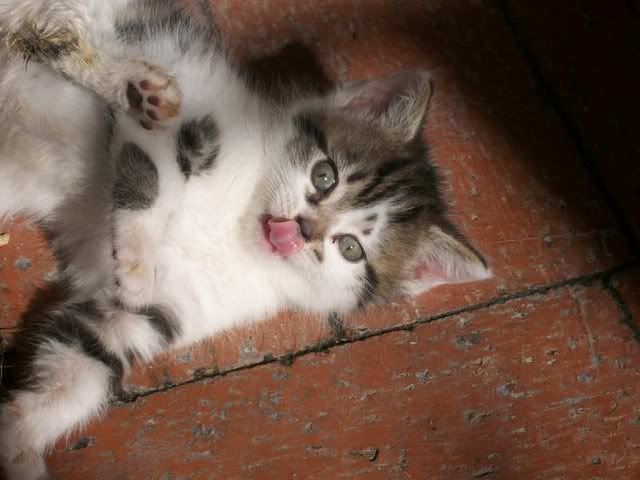 Asleep in the sun: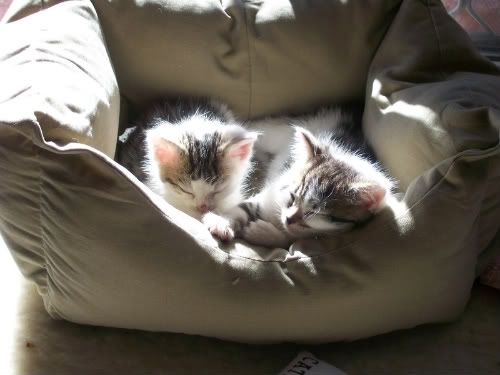 Rattus loking cute with Ralph asleep: