Yep... it was cool at the door this evening (HOT all day long) so I went and sat down by the patio door, only to have Apollo come and sit ON my lap. I think he sometimes thinks that he is still the little puppy we brought home years ago.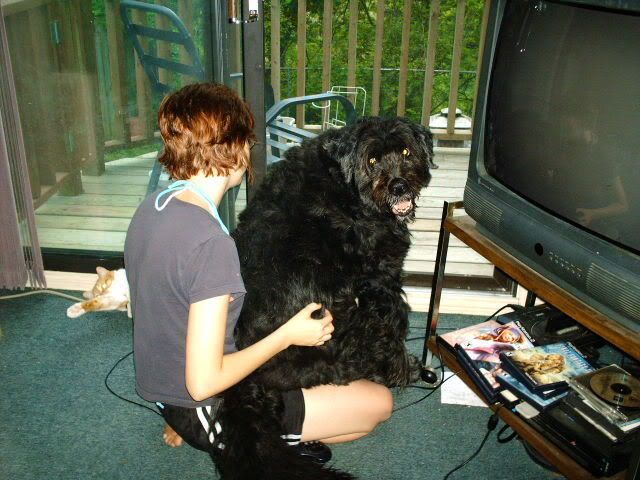 Oh well. I love him.
PS, you can see a little bit of Orion.