First off we have my daughters cat Button. Even though my daughter is only 16 and lives with us this is
her
cat. She follows Gennie everywhere. She can be kind of aloof with us but she loves her mommy
This my little freak Bob. He is a real talker and is curious about everything.
He sleeps like this.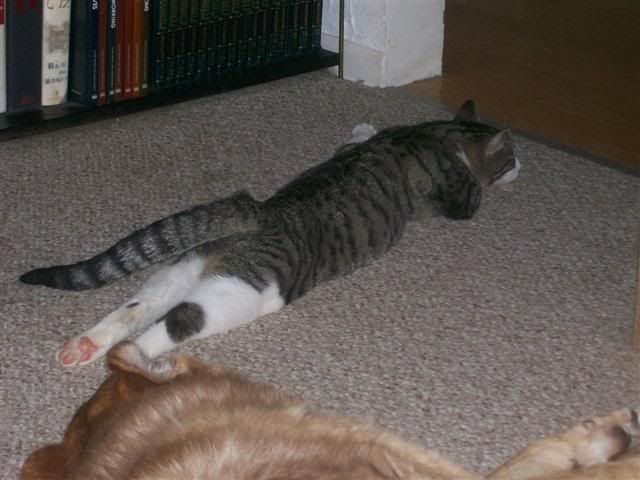 or like this.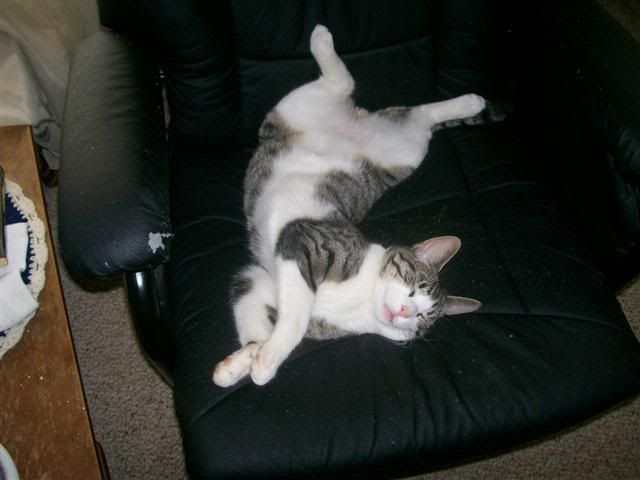 Here is our newest addition Frosty. As you can see she is getting more comfortable.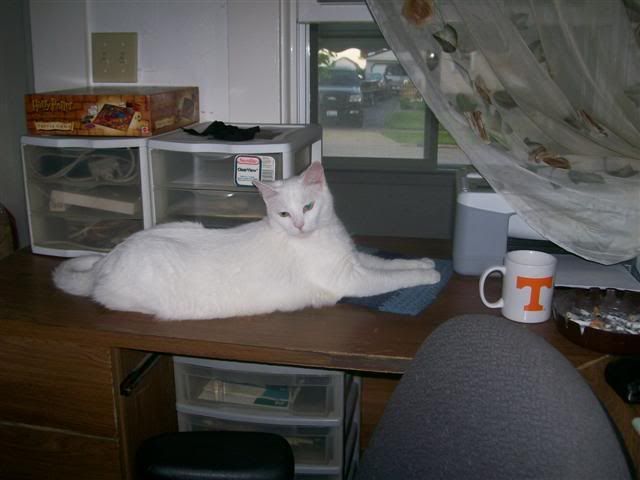 You can see Gizmo lurking in the background. She wants to become friends but Frosty is just not ready to get kitty snuggly yet, but she is real friendly with the humans in the house.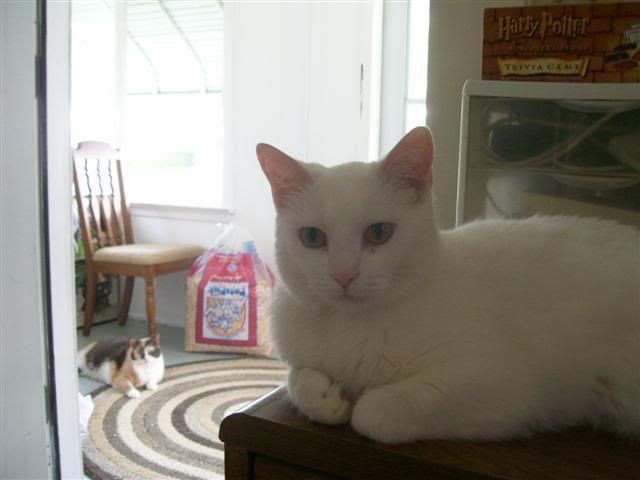 The boys. Egore and Moochie taking over the dog bed.
And I already posted this once but it is so cute I can't help posting it again.
Uno thinks the whole idea of posting pics is way to funny.