No, not for the kitties, for me.
This is how they like to sit and watch me as I sit down to eat my dinner.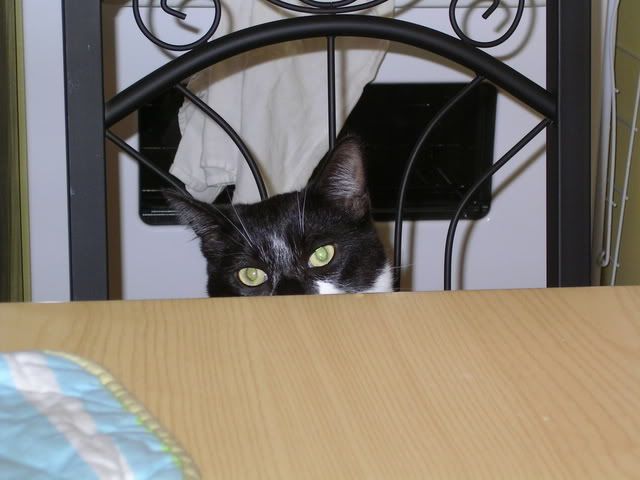 I was going to make some smug comment about my boys being the perfect gentlemen and staying off the table while I try to eat when
this
happened: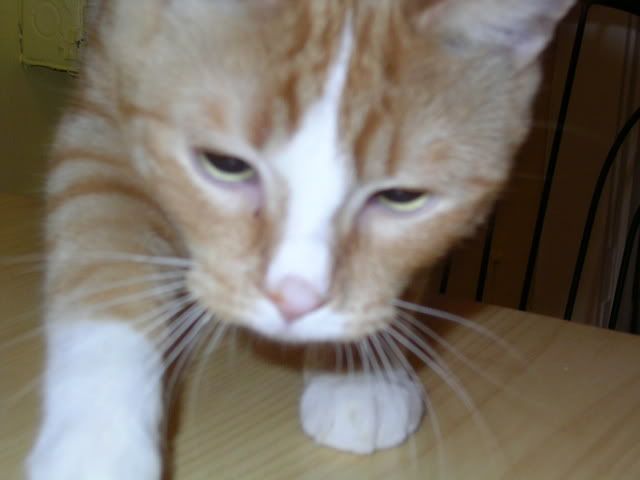 Pekoe lunges for the food... can't win them all, can you?