Gee it doesn't take much to excite me!
Takoda and Magnum were in a good mood this afternoon! Which normally means tons and tons of wrestling.
Today though they were ready for some high flying!
Takoda is just so small, compact and strong that he jumps so high I always miss his jumps. So most of his pictures are half body shots.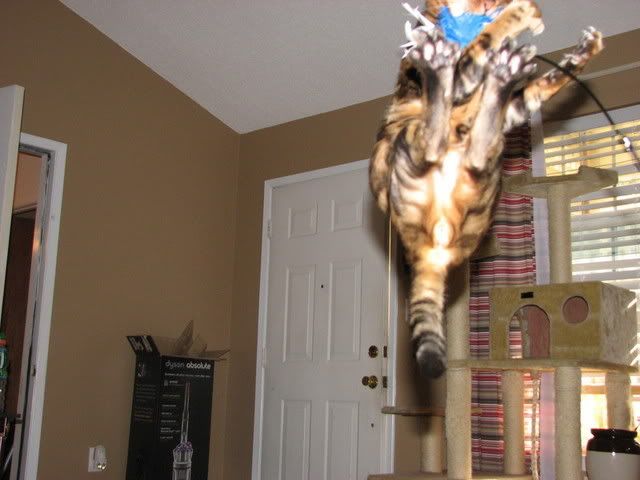 Magnum is only slow compared to Takoda otherwise he is fast. I'm able to get better shots of him because he just stretches himself out in every jump.