Bella heard that Stan had a thread and she wanted in…she asked that I showcase her DaBird hunting skills. Please note, it is too hot for very much aerial hunting, so much of our DaBird hunting happened low to the ground. Pardon some blurriness as meowmy finds it hard to take pictures and maneuver DaBird at the same time.
Intruder alert!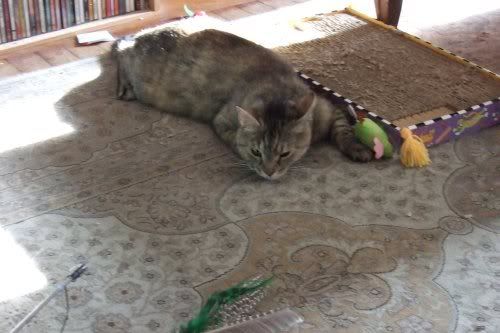 Oh, it's so close, but I don't want to blow the deal, so I'll just wiggle my butt for a while…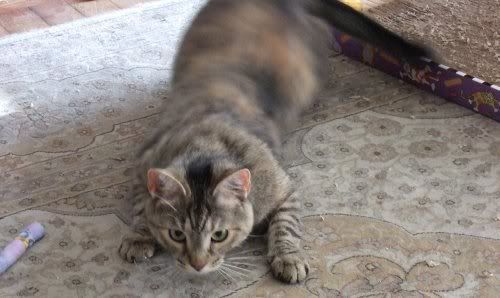 Almost…
Got it!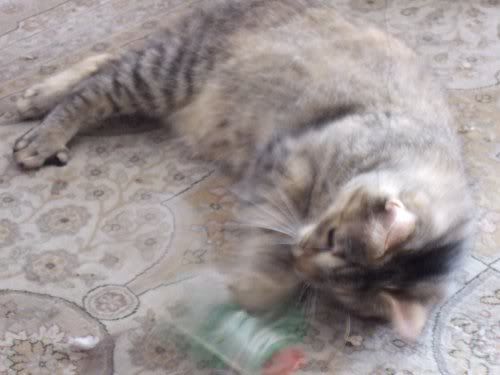 Whoa, now where's it going?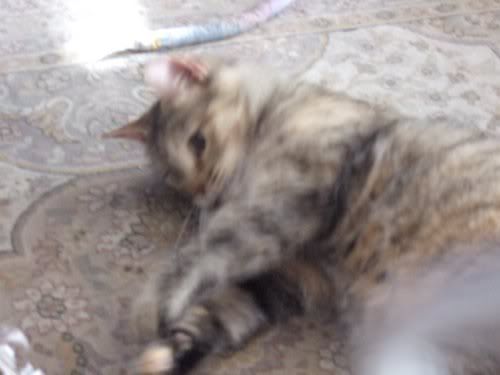 Think I'll just chew on the stick. It's hot in here.
Ok, I'm done...