I decided i needed to post some new pictures of my girls
enjoy!
pretty little velvet
Velvet- i just cought her scratching the covers
MOM!!! I'm out of food!! Quick, get me more!
Shhhh! there's a little bed bug hiding under the bed....and she took her kitty dish with her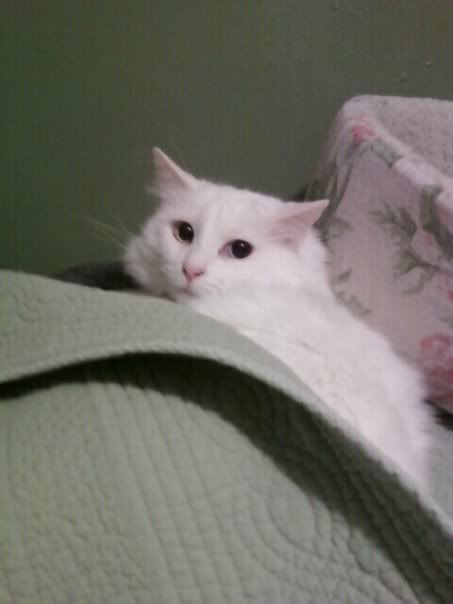 I walked into the room after hearing a noise to see Isabella in the window pouncing on it trying to attack the birds outside lol.
"Who? Me???"
I wasn't doing anything
Shhh! you don't see me!
My pretty little sugar momma, Jasmine!! She was helping me make the bed lol
hello mum!