I've been looking at pictures of my Giselle from when she was a kitten a lot lately - makes me sad to see them.
But this is from about 2002 - the big tortie girl is Gypsy, and the little kitten is Isabelle.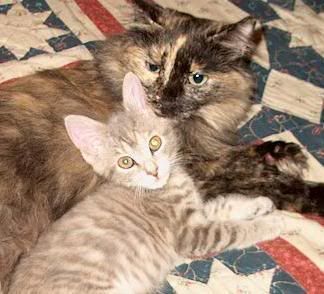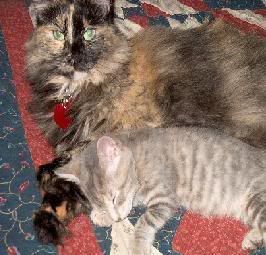 And from the end of 2005 - I guess you could say that they switched roles. Isabelle is playing mom to my little tortoiseshell, Giselle.