After having my cat tree for one year, Mollie finally decides to sleep in the "cathouse" on the 2nd landing...
Here she is dreaming..."if that little monster Cosmo thinks that he is going to sleep here, let him try and squeeze in!"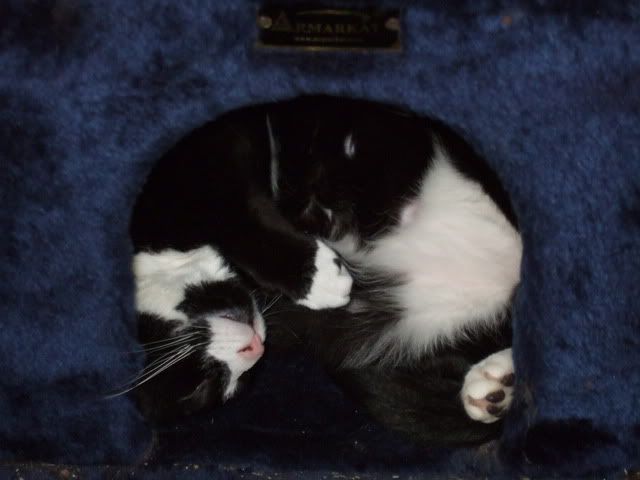 Of course, I woke her up.."Okay, who disturbed my sleep?"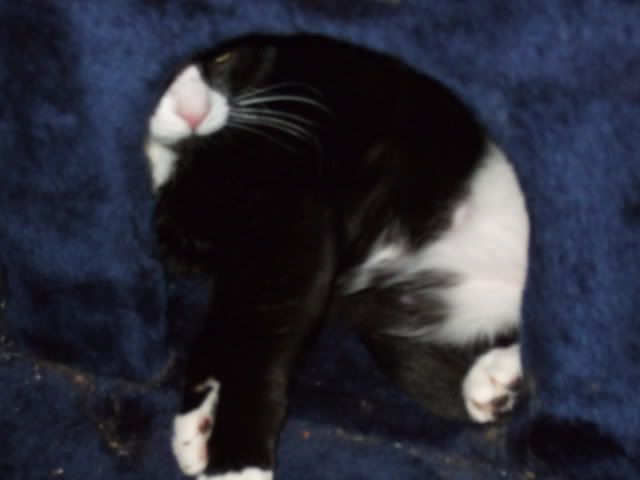 And Sophie is trying to figure out .."How come Mollie fit in there? I never could!"