Can anyone tell me how to teach a dog NOT to chase cats? Our 15 month old Beagle/JRT mix, Sophie, persists in being very interested in our cats. They want nothing to do with her. They run, and she chases; the few times she has managed to catch one, she holds the cat down with her front paws so she can sniff them all over. This doesn't hurt the cats, but of course they hate it. We have been trying to keep them separate, but I really hope we don't have to continue this for the rest of their lives.
The main problem at this point is that my Cornish Rex, Crumbs, is very determined to walk (or run) on her own four feet, rather than let me carry her from one "safe room" to another. She has been known to leap out of my arms and make a run for it. Sophie is almost as fast as she is, and sometimes catches her, but that doesn't stop Crumbs from trying it again, and again, and agian.
I would be grateful for any suggestions.
Here is Sophie, looking innocent:
This is Crumbs: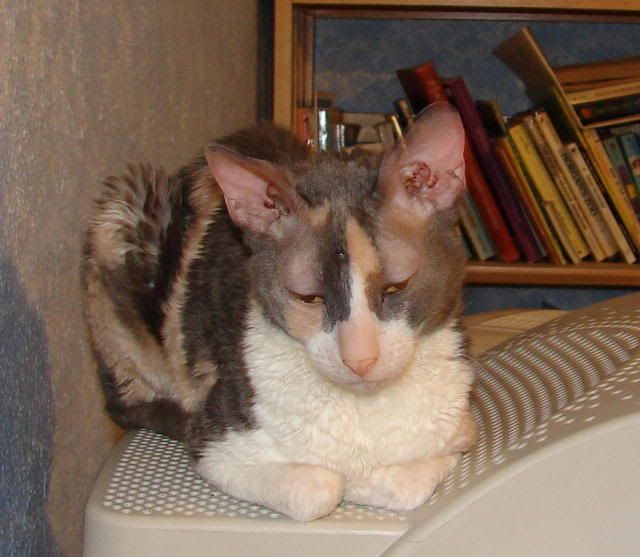 And Beauty, our other dog: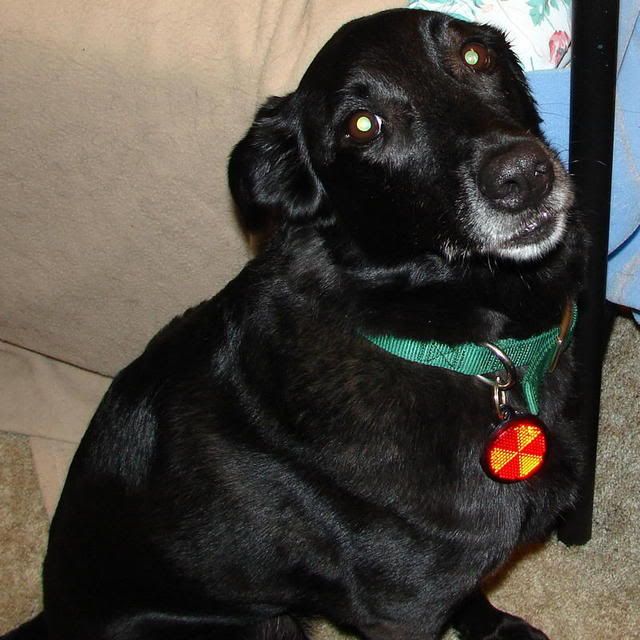 She wasn't nearly so determined to chase the cats when she was young - a few bops on the nose from angry kitties soon convinced her to leave them alone.