...when you're having fun!! Life has been just hectic lately and I've had no time to log on for weeks. The wedding plans are coming along nicely (check out the Gonna Be Wed thread for all the details).
We are advancing well with our immigration to New Zealand. Our application has been accepted and now Rich has just one more piece of paperwork to complete and we're all done. We hope to move out there in September, after the wedding. I can't believe I'm going to be packing boxes again so soon and I've really enjoyed our time here in Wales.
I finished my main consultancy project this week and am not going to take on any major work commitments until after the move. So that makes me very nearly a lady of leisure! Lunch anyone?
I'll be spending more time at
Lluest
which is particularly nice as a new horse has come in and I'm totally in love. Here he is....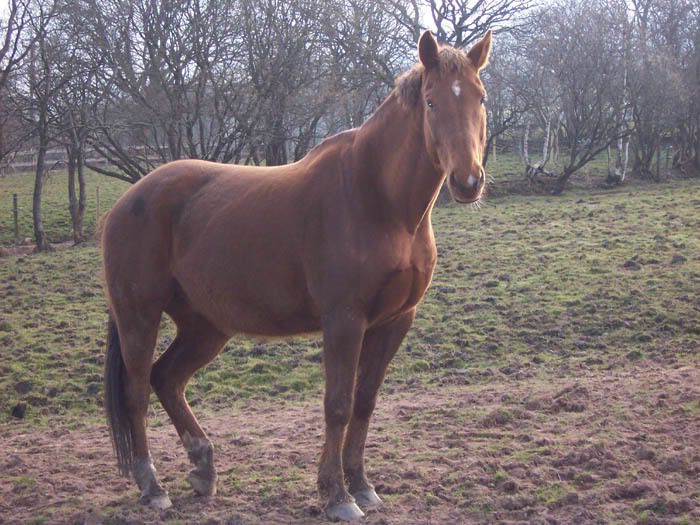 His name is Patrick and he's a former eventer. He was beaten up by a previous owner and can understandably be a bit nervous. We've already found him a new home but as the new owner is very pregnant he'll be staying at the trust a while longer. I rode him this week for the first time and he was an angel, even though I've been told he rears and bucks!!!
As usual our home here in Wales has become kitty central. Rich often finds several kitties asleep in his canoe in the garage (there's a cat flap) - too cute! Will try and post pictures if we can be quick enough.
Well that's about all from me for now. How are you all doing?