Ok, so everyone knows Lucky is overweight, right? She keeps gaining!! And I know it is VERY unhealthy for a cat. And I don't want to see her gone before her time! And Hunter is a little bit overweight too, but he is a kibble junky.
And I don't know what I should feed them to get them to lose weight! They need to lose some pounds. Here is a good picture to show what they used to look like, to now what they look like!
Here's Lucky before her spay..
Heres Hunter before his neuter..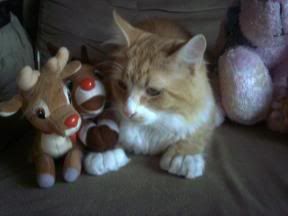 Heres both of them before their spay/neuter..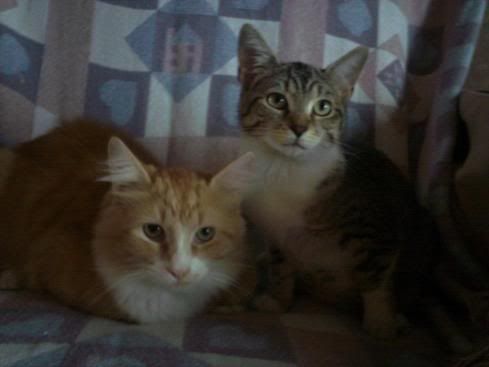 After their spay/neuter, earlier this year, Lucky is a lot bigger now!!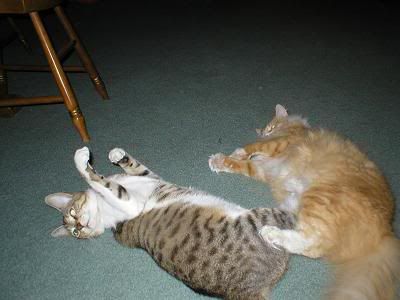 Can you see what I am talking about?
I don't want them to be fat, I want them to be skinny. Those lazy house cats! lol Help would be appreciated, we are feeding Eukanuba, not the best, I know. Thank you for reading!